The competition is being held in seven stunning spots across the globe this year. Check them out below.
Morro Castle, Havana, Cuba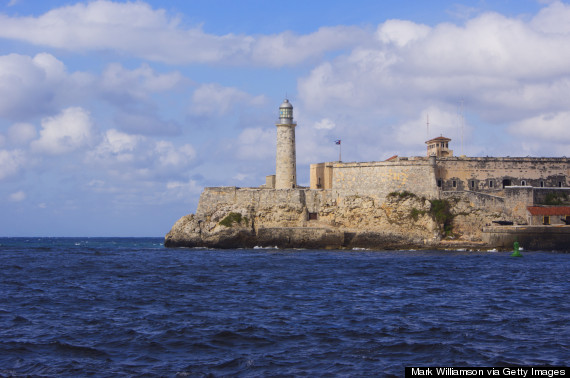 Morro Castle guards the entrance to Havana Bay. The cliffs surrounding the castle were used as the jump-off for 14 divers May 9-10.
Possum Kingdom Lake, Fort Worth, Texas
Possum Kingdom Lake makes its Cliff Diving World Series debut this year. The lake is a reservoir in the Brazos River and features two towering cliffs which mark the entrance to "Hell's Gate" cove.
Inis Mᅢᄈr, Aran Islands, Ireland
Inis Mᅢᄈr is the largest of Ireland's Aran Islands, and its rocky, rugged coastline is perfect for some insane cliff dives. The cliff diving champs will take off from a spot called Serpent's Lair.
Kragerᅢᄌ, Norway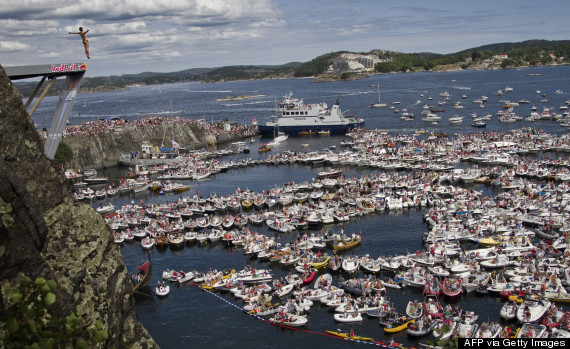 Kragerᅢᄌ is a cozy port town and a popular summer destination. The archipelago is known for its famed fjords. The photo above was snapped during the the Cliff Diving World Series' last visit to Kragerᅢᄌ in 2010.
Islet of Vila Franca do Campo, Sᅢᆪo Miguel, Azores, Portugal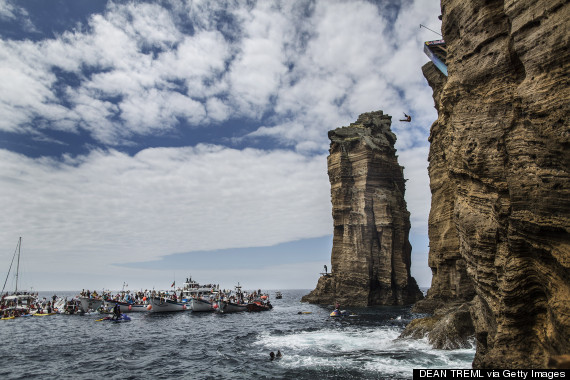 Off the coast of Sᅢᆪo Miguel sits the craggy islet of Vila Franca do Campo. At the center of the islet is a circular natural lake.
La Salve Bridge, Bilbao, Spain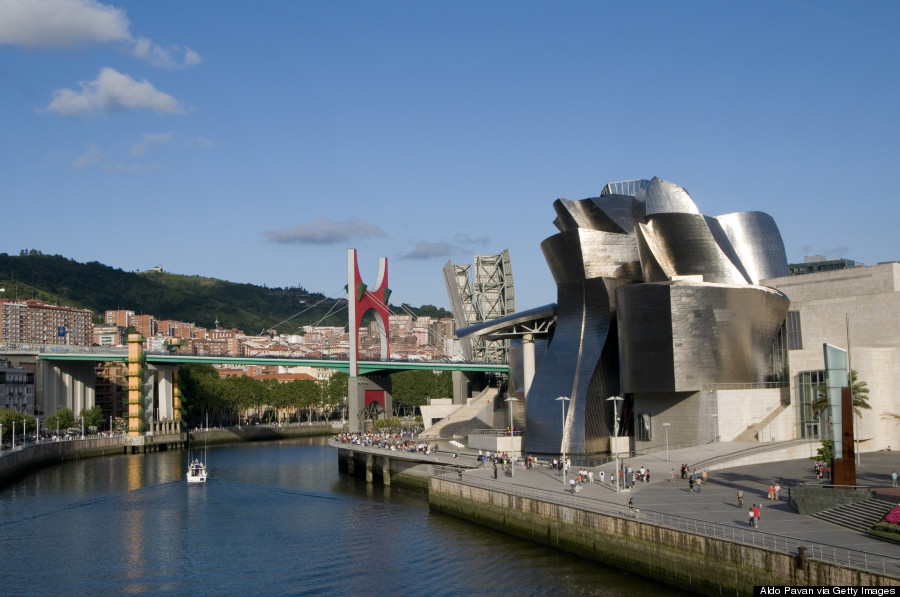 So, La Salve Bridge isn't technically a cliff. But it's still a great spot for a dive. And it's nice to look at too. The bridge crosses the Nervion River, connecting Bilbao's city and suburbs, and linking with the famous Guggenheim Museum Bilbao.
Icaraᅢᆳ Beach, Niterᅢᄈi, Rio de Janeiro, Brazil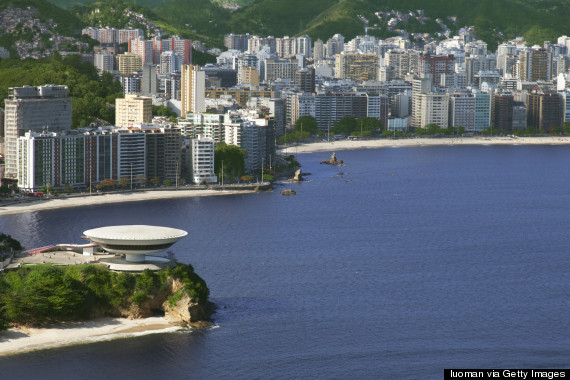 Back in the 1950s, locals used to jump from a platform at Icaraᅢᆳ Beach into the sea. Now, years later, a modern version of that platform, designed by Oscar Niemeyer, will be constructed for the Cliff Diving World Series finals and rise almost 89 feet above the water.
BEFORE YOU GO
PHOTO GALLERY
Red Bull Cliff Diving