Serena Williams was coming off a week to forget. Caroline Wozniacki was coming off a week that she won't ever be able to forget. Rather than do some totally understandable moping, the two tennis superstars teamed up for a weekend that should live on as a blueprint for anyone dealing with heartbreak or setback.
Opponents on seven occasions but united this time around, Williams and Wozniacki lived it up in Miami. Williams had just been bounced from the French Open by way of a straight-set upset in the second round. Wozniacki had suffered an upset defeat in her opening match at Roland Garros. That loss came just days after her engagement to golfer Rory McIlroy had been called off.
It had been a rough stretch on many different levels and the pair responded by hitting the beach and celebrating with the Miami Heat. One of them made an appearance in a DJ booth and the other crashed a wedding.
Below are some of the Twitter and Instagram posts from their epic weekend as well as some photographs captured by Getty Images:
Miami champs ! @serenawilliams #goheat pic.twitter.com/vwZZDv46ES

— Caroline Wozniacki (@CaroWozniacki) May 31, 2014
#WhiteHotHEAT pic.twitter.com/K18rrvJ2Q0

— Caroline Wozniacki (@CaroWozniacki) May 31, 2014
"@JennaGreen: DJ Caro takes Miami @CaroWozniacki #aboutlastnight pic.twitter.com/CFrKCf6v7t" fun times!

— Caroline Wozniacki (@CaroWozniacki) May 31, 2014
Beach time with my girl @CaroWozniacki #summertime #sexy

— Serena Williams (@serenawilliams) May 31, 2014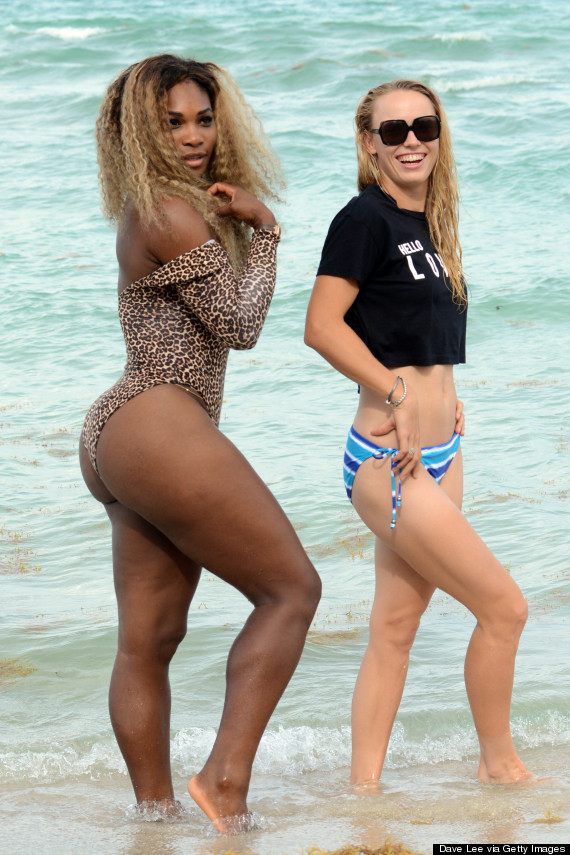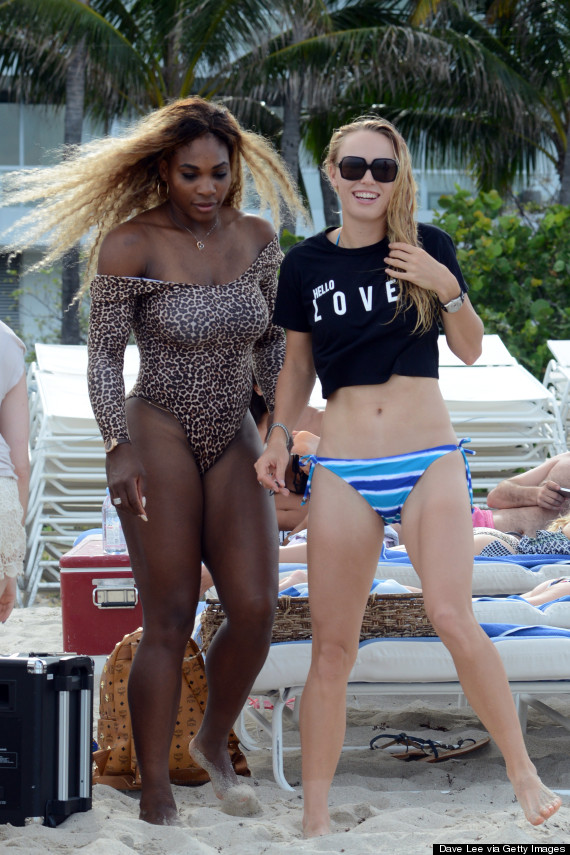 My first INSTAGRAM🎉☀️🌴...what better way to start out than a group shot!!! #miami #greatfriends #beach… http://t.co/hAgJ0rbU6G

— Caroline Wozniacki (@CaroWozniacki) May 31, 2014
I'm jealous of your abs @carowoznaki http://t.co/I9mPMx5vow

— Serena Williams (@serenawilliams) May 31, 2014
Bikini wedding crasher! http://t.co/Jt2lndS4tg

— Serena Williams (@serenawilliams) May 31, 2014
Had a good time in Miami! Time to go home and back to work..

— Caroline Wozniacki (@CaroWozniacki) June 2, 2014