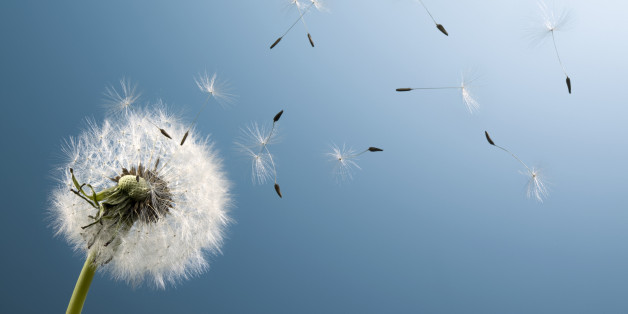 The stress and strain of constantly being connected can sometimes take your life -- and your well-being -- off course. GPS For The Soul can help you find your way back to balance.
GPS Guides are our way of showing you what has relieved others' stress in the hopes that you will be able to identify solutions that work for you. We all have de-stressing "secret weapons" that we pull out in times of tension or anxiety, whether they be photos that relax us or make us smile, songs that bring us back to our heart, quotes or poems that create a feeling of harmony, or meditative exercises that help us find a sense of silence and calm. We encourage you to look at the GPS Guide below, visit our other GPS Guides here, and share with us your own personal tips for finding peace, balance and tranquility.
Life is full of surprises. Just when we're used to things the way they are, circumstances have a tendency to change -- and while we may immediately try to resist, embracing these shifts may help us grow. If you're experiencing a hiccup (or two) in your journey, take a listen to the playlist below. Let these songs about change soothe you, inspire you and allow you to wallow (but only a little bit!) -- but most of all, let them motivate you to keep going.
Changes -- David Bowie
Man In The Mirror -- Michael Jackson
Laughter Lines -- Bastille
Change -- Jack Johnson
The Times They Are-a-Changin' -- Bob Dylan
Waiting On The World To Change -- John Mayer
Happy -- Leona Lewis
Rivers And Roads -- The Head And The Heart
Change -- Taylor Swift
100 Years -- Five For Fighting
Unwritten -- Natasha Bedingfield
For more GPS Guides, click here.
--Posted by Lindsay Holmes
BEFORE YOU GO
PHOTO GALLERY
Health Benefits Of Gratitude