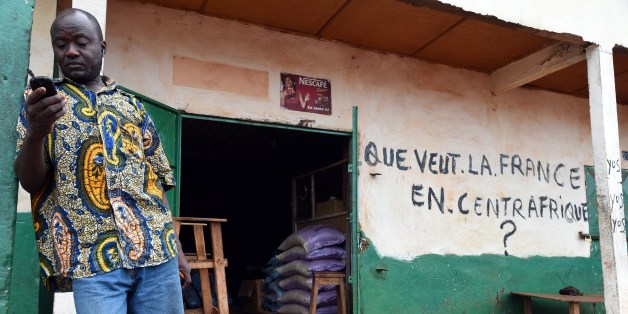 While the Central African Republic stands on the precipice of genocide and protests rage in the capital, the government in Bangui has banned text messages on the nation's mobile networks.
As Reuters reports, the decision comes in the wake of a campaign by organization Collectif Centrafrique Debout that rallied for a general strike on Thursday in protest of the country's rampant violence by sms.
According to the BBC, a directive was sent to CAR's four mobile phone network carriers with the order to cease their services until further notice. Texters who try to send a message in spite of the ban will be doing so in vain, receiving a notification in French of "SMS not allowed" according to Agence France Presse. There is no notion of when the ban may end, with AFP reporting that the letter to mobile companies merely stated the order was in force "until further notice."
Beyond an act of censorship, the ban reflects the further deterioration of a nation where thousands have been killed and over a million displaced since a bloody campaign of ethnic and religious violence plunged the country into chaos late last year. International peacekeeping forces deployed to the country have so far been unsuccessful in containing the violence.
BEFORE YOU GO
PHOTO GALLERY
Violence Rocks The Central African Republic