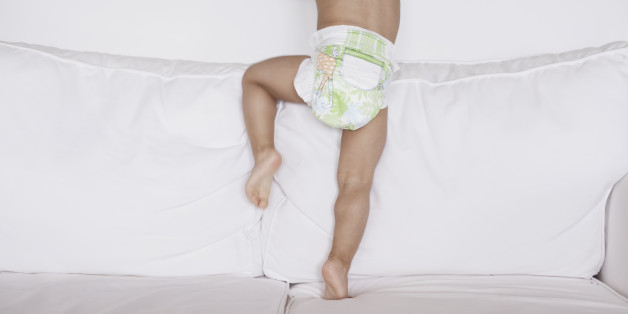 This past weekend wasn't kind to the Diaper Bank of North Carolina (DBNC).
At some point between Saturday afternoon and Monday morning, between 10,000 and 13,000 diapers were stolen -- about $5,000 worth -- from the organization, ABC 11 News reported.
The loss was felt immediately by the community that DBNC serves.
"We aren't able to fill our orders, and we have seen babies go through the day with one diaper a day," Michelle Old, Diaper Bank executive director, told the outlet earlier this week. "Parents are forced to rinse out diapers and reuse them and we're seeing an increase in diaper rashes."
DBNC's mission is to help struggling families raise clean and comfortable kids in North Carolina, where 26 percent of children live below the poverty line, according to National Kids Count data. When diapers can cost a family more than $100 per child every month, DBNC and similar organizations around the country fill a necessary void for struggling parents.
Fortunately, the devastating incident hasn't gone unnoticed.
After word spread of the charity's misfortune, Huggies announced on Twitter that it would replace the stolen diapers to help cover "every little bottom" DBNC serves:
@DiaperBankNC Sad to hear of the theft of 13K diapers. We will replace every one. Thank you for covering every little bottom #HugsDelivered

— Huggies® (@Huggies) June 4, 2014
DBNC, which delivers roughly 29,000 diapers to local nonprofits, according to WNCN, was quick to thank the diaper company and other supporters for its generous donation.
The kindness and generosity keeps flowing!! A HUGE thx to @Huggies for your help in replacing our supply of diapers stolen this weekend.

— Diaper Bank of NC (@DiaperBankNC) June 4, 2014
DBNC tweeted Wednesday morning that another diaper giant was also jumping on the giving bandwagon. The organization is expecting a generous donation from Pampers soon.
Here's how you can get involved with the Diaper Bank of North Carolina.
BEFORE YOU GO
PHOTO GALLERY
Lessons From Children's Books