Welcome back, big-eared bat.
Scientists in Australia are walking back their presumption that the New Guinea big-eared bat (Pharotis imogene) -- a species of bat last spotted in 1890 -- was lost. Field researchers recently realized that one of the specimens they collected during an expedition to Papua New Guinea in 2012 was none other than the supposedly extinct bat, which has not been seen in more than 120 years.
(Story continues below.)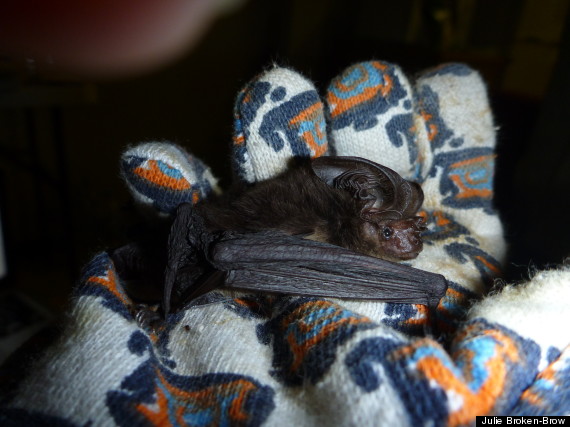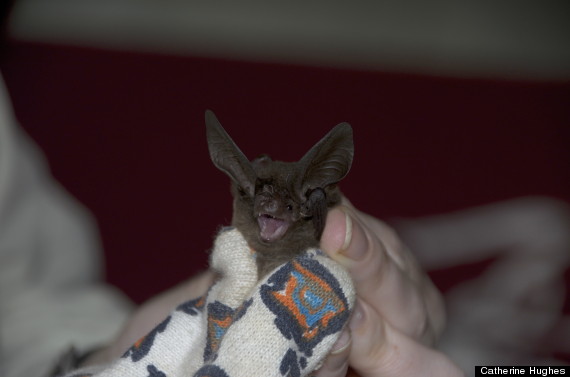 "The species was presumed extinct," Luke Leung, Ph.D., a senior lecturer at the University of Queensland, said in a released statement. "We captured one individual about 120 km east of the only previous known locality at Kamali."
Collected by Queensland students Catherine Hughes and Julie Broken-Brow in July 2012, the female bat was euthanized and held at the Papua New Guinea National Museum and Art Gallery for future research. Then, nearly two years later, Harry Parnaby, a research associate from the Australian Museum, received the specimen on loan so he could determine the species, according to Australian news website The Conversation.
In a study published last week, the team described how it was able to identify the specimen as the presumed extinct New Guinea big-eared bat. Though the winged creature was initially thought to be a small-toothed bat, which also has characteristically large ears and a leaf-like nose structure, comparative material allowed researchers to confirm that the specimen is the Pharotis imogene. (The first and -- until now -- only specimens of the New Guinea big-eared bat were reportedly collected by an Italian scientist in 1890.)
Now that the long-lost species has been rediscovered, so to speak, researchers are seeking to determine how the big-eared bat remained hidden for more than 120 years.
"We need to ask ourselves why we failed to monitor the animal's presence and existence for so long, especially when it is very close to development projects such as mining and forestry," Dr. Leung told The Sydney Morning Herald.
Researchers recommended further field studies in order to evaluate the conservation status of the species. As The Conversation notes, timber logging in lowland rainforest areas on the island could potentially disturb the big-eared bat's habitat, if the population is relatively low.
BEFORE YOU GO
PHOTO GALLERY
100 Most Threatened Species