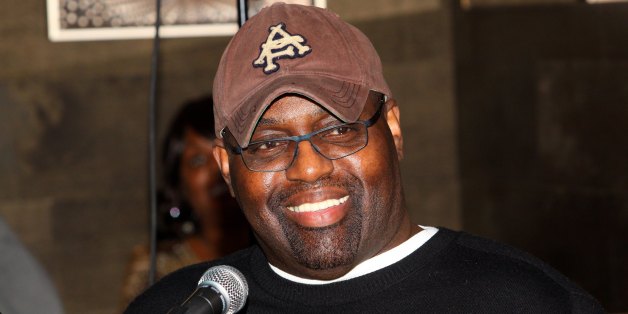 Though two months have passed since the death of house music legend Frankie Knuckles, his spirit felt very much alive Tuesday as a crowd of thousands assembled to pay tribute to the influential DJ and producer in Chicago, the city where his career took wing.
The city hosted a Knuckles tribute show at the iconic Cloud Gate sculpture in Millennium Park. DJs spun music while the masses of "house heads" danced to the rhythm in celebration of Knuckles' life for a three-hour-long dance party. The mood at what ChicagoNow blogger Sabrina Nixon dubbed "Black Woodstock" was joyous. Many of the dance moves were incomparably epic:
Photo from the #FrankieKnuckles tribute last night in #Chicago. #FrankieAlways <3 #HouseMusic pic.twitter.com/BSdQp8lJQp

— Emily Strom (@Strom_Bomb) June 4, 2014
As the event wound down, the large crowd shouted in unison, "We love you, Frankie!"
As Chicagoist's Chuck Sudo writes, the tribute marked a brief moment of genuine unity and peace for a diverse group of Chicago residents:
Everyone got along… Which served as further proof that House music -- this uniquely Chicago music style -- represents the best this city has to offer both its residents [and] the world. At its core, this universal language is blind to race, religion, politics, gender, orientation or other belief system or bias. It unifies when all else divides. It is The Melting Pot personified. What an evening.
Knuckles was 59 at the time of his death. A Grammy Award winner, he was saluted by President Obama as a "trailblazer [whose] legacy lives on in the city of Chicago and on dance floors across the globe."
BEFORE YOU GO
PHOTO GALLERY
Notable People We've Lost In 2014