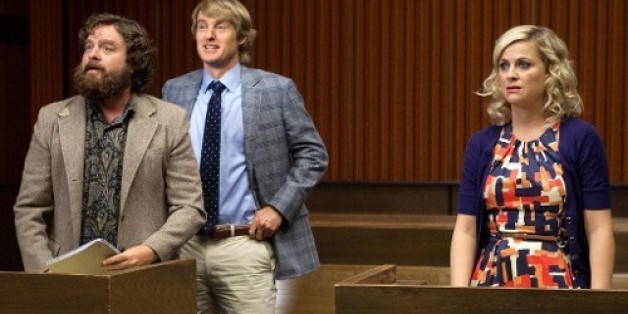 Matthew Weiner actually wrote his first post-"Mad Men" endeavor, big-screen comedy "Are You Here," over a decade ago, before Don Draper even existed. The film is finally getting out there and stars Amy Poehler, Zach Galifianakis and Owen Wilson dealing with familial dysfunction (Weiner's specialty).
Wilson stars as Steve, a womanizer who helps his unstable best friend, Ben (Galifianakis), cope with his father's death. Poehler plays Ben's sister, who freaks out when Ben inherits their father's fortune. The trailer debuted on Yahoo Movies, but the film had its premiere at last year's Toronto Film Festival under the title "You Are Here." According to an interview Weiner gave to Entertainment Weekly, "Are You Here" differs greatly from the film that folks saw in Toronto. "It's about what is ugly now and what is beautiful," he told EW.
"Are You Here" is out in theaters and on demand Aug. 22.
BEFORE YOU GO
PHOTO GALLERY
24 Surprising Hollywood Relatives