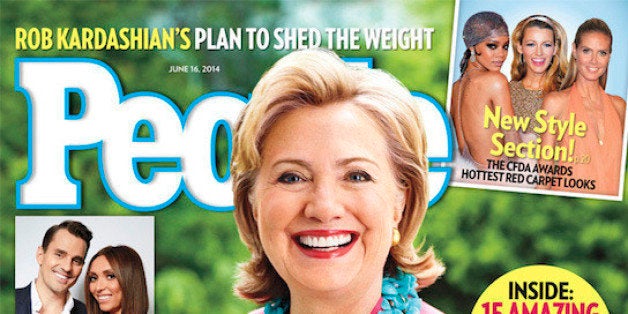 Hillary Clinton has some practice making the huge life decision to run for president. However, the world's sixth most important woman plans to take her time.
In an interview with People magazine posted online on June 4, Clinton said she thinks the U.S. is ready for a female president and, while the encouragement to run has motivated her, she still hasn't made a public announcement to run in the 2016 presidential election.
I think [enthusiasm about a potential campaign] reflects a desire on the part of a lot of Americans, not just women, that we have unfinished business. I'm certainly in the camp that says we need to break down that highest, hardest glass ceiling in American politics. To have a woman President is something I would love to see happen, but I'll just have to make my own decision about what I think is right for me.
With increased media engagement and an autobiography out this month, a 2016 campaign seems more and more likely. However, Clinton says the decision truly hasn't been made. "I know I have a decision to make," she told People. "But part of what I've been thinking about is everything I'm interested in and everything I enjoy doing -- and with the extra added joy of 'I'm about to become a grandmother,' I want to live in the moment. At the same time I am concerned about what I see happening in the country and in the world."
Hillary Clinton hopes to see a female president in the near future. The likelihood of a female president in the near future is significantly increased if she chooses to run. So by the transitive property, she's running, right?
We're starting to sound desperate.
Read more of the interview over at People magazine.
BEFORE YOU GO