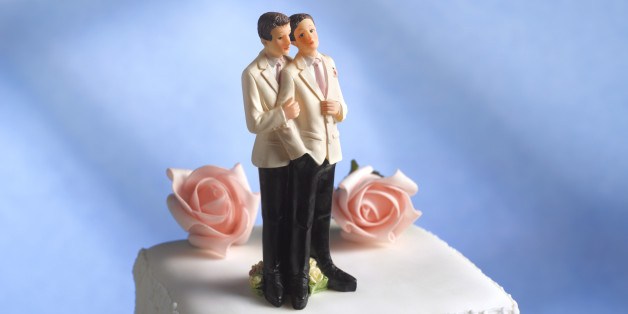 The Southern Evangelical Seminary's Richard Land has come to the defense of a Colorado baker who made headlines by refusing to make a wedding cake for a pair of gay grooms-to-be.
As Good As You blogger Jeremy Hooper originally reported, Land blasted the Colorado Civil Rights Commission's May 30 decision to uphold a December 2013 ruling which found that Masterpiece Cakeshop owner Jack Phillips had discriminated against Dave Mullins and Charlie Craig when he denied their request for a wedding cake in 2012.
"This baker did not refuse to serve these people. He offered them his services – he just did not want to provide his services as part of a gay wedding ceremony," Land said in a Family Research Council radio show broadcast this week. "This would be like going to a bakery owned by an African-American, and saying, 'By the way, you have to bake a cake for a KKK induction ceremony, under penalty of law.'"
Listen to audio of Land's remarks, courtesy of Good As You, below:

Phillips, a devout Christian, had argued that the decision violated his First Amendment rights to free speech and free exercise of his religion. He told CBS Denver that Masterpiece Cakeshop will no longer make wedding cakes of any sort in the wake of the May 30 ruling.
Land, formerly of the Southern Baptist Convention, is no stranger to controversial remarks. In 2012, he accused President Barack Obama of exploiting Trayvon Martin's death for political gain. Earlier this year, he linked homosexuality to sexual abuse in a discussion with Donna Rice Hughes of the anti-pornography group Enough Is Enough, Right Wing Watch first reported.
"I know that the dirty little secret that nobody wants to talk about is that a high percentage of adult male homosexuals in America were sexually molested when they were children," he said at the time. "Anybody who's a counselor...will tell you that."
BEFORE YOU GO
PHOTO GALLERY
25 LGBT-Friendly Products & Companies Targeted By Boycotters