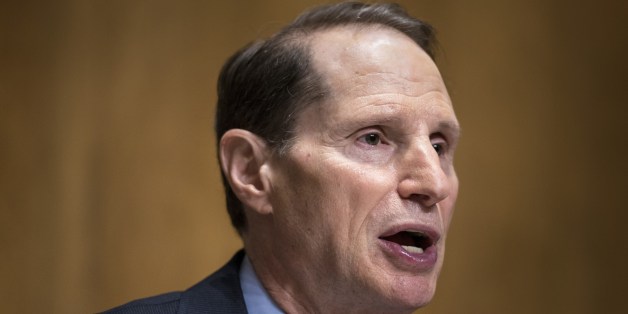 Sen. Ron Wyden (D-Ore.) again raised an alarm about the National Security Agency's warrantless "backdoor searches" of Americans' communications at a Senate Intelligence Committee hearing on Thursday, pressing the agency to reveal how many of those queries it runs.
Wyden's questioning came on the heels of Director of National Intelligence James Clapper's admission that the NSA conducts the backdoor searches. The agency takes advantage of a loophole in surveillance law allowing it to look through the content of Americans' emails and other communications, without a warrant, as long as it has collected the information while targeting foreigners.
"As global communications get increasingly interconnected, this loophole is going to grow and grow and grow as a threat to the privacy of law-abiding Americans," Wyden said. "How many of these warrantless searches for Americans' communications have been conducted?"
But NSA Deputy Director Richard Ledgett refused to respond to Wyden directly. "We have provided, as you know, detailed information to the committee on the background on this," he said, an answer that suggests Wyden may already have the answer to his question in a classified form.
Wyden has repeatedly used the Senate committee's rare public hearings to force spy agency chiefs to go on the record about sensitive surveillance issues -- and his questions have frequently foreshadowed future public revelations. In March 2013, Wyden asked Clapper whether the NSA had collected data on hundreds of millions of Americans. Clapper denied that it had, only to be caught in a lie when former NSA contractor Edward Snowden's leaks began in June 2013.
For years spy agency leaders have maintained that the NSA cannot conduct warrantless backdoor searches. But a document leaked by Snowden revealed that the secretive Foreign Intelligence Surveillance Court had changed its rules in October 2011 to allow some U.S. citizens' names to be used as search terms.
Wyden apparently believes the NSA has been making full use of that massive, warrantless loophole -- and he's trying to alert the public. After Ledgett dodged Wyden's question on Thursday, the senator asked him, "So, when will I get an answer to the question? It's a very specific question." Under further pressure, Ledgett promised some sort of a response within two weeks.
BEFORE YOU GO
PHOTO GALLERY
U.S. Capitol Photos