One year ago today, Edward Snowden revealed the NSA is listening to our phone conversations. Here's how you can stop them from bugging your powered-off phone. This is THE MORNING EMAIL for Thursday, June 5, 2014.
The Scuttlebutt
TOP STORIES
POW CONTROVERSY RAGES ON
"The Obama administration on Wednesday stepped up its efforts to defend its decision to free five Taliban commanders in exchange for the release of Army Sgt. Bowe Bergdahl, hoping to calm criticism from Capitol Hill and within military ranks. Senior diplomats and intelligence officials involved in the negotiations, which culminated Saturday with Bergdahl's release, delivered a classified briefing to all U.S. senators in a secure Capitol meeting room." Bowe Bergdahl's hometown of Hailey, Idaho has even canceled his welcome home celebration. Take a look at the Idaho Press-Tribune's front page. And check out what happened to these famously freed captives. [WaPo]
PUTIN TROLLING

Russian President Vladimir Putin -- clearly miffed after being snubbed at the G7 -- is cultivating a friendship with Kim Jong Un. His workout is a bit more challenging than ol' Barack's. And he doesn't love Hillary Clinton: "It's better not to argue with women … But Ms. Clinton has never been too graceful in her statements … But maybe weakness is not the worst quality for a woman." [Story, Image via WaPo]
DONALD STERLING GAVE UP
Donald Sterling gave in: he's selling the Clippers. Don't feel too bad for him -- he most likely sold the team completely tax-free. When cornered at an event last night, he said: "I feel fabulous. I feel very good. Everything is just the way it should be, really...It may have worked out differently, but it's good, it's all good." [AP]
STATESIDE: How Are You Going to Die?
This map tells you what you're statistically most likely to die from based on the state you reside in. It may be 2014, but this cotton gin manager told his black workers the water fountain was for whites only. This guy was charged in three murders after posting too many Facebook updates about one of the victims. A fighter jet crashed in the California suburbs. Ohio lawmakes might ban abortion and birth control coverage. And this man drove across the country with a corpse in his car.
In happiest dog ever news, this Boston Terrier loves getting tickled.
INTERNATIONAL INTRIGUE: Phone a Friend Fail
Yemen's army says it has killed over 500 al Qaeda operatives over the past two months. A massive manhunt is underway in Canada after three police officers were killed. Surprise, surprise: Bashar Assad won re-election in Syria. And a contestant on Germany's "Who Wants To Be A Millionaire" phoned a friend... it was Angela Merkel.
In feline 411 news, this is how you hug a cat.
BUY! SELL! BUY! Golden Arches Change of Tune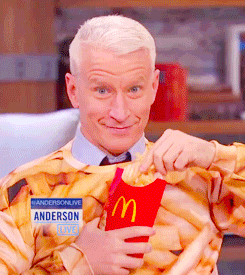 You won't believe what McDonald's CEO said about the minimum wage. Forget cars: Uber's offering boat rides in Boston. It's not looking good for your trader friends: a surplus of traders and a deficit of profit means thousands will be laid off in the coming months. It looks like Sprint is buying T-Mobile. And the actor who portrays one of the dancing Kia hamsters has been sued for fraudulently accepting disability checks.
In we hate getting up early, too, news, this dog refuses to wake up.
SCOUTING REPORT: World Cup Extracurriculars
MLB legend Don Zimmer is dead at 83. The U.S.'s World Cup coach has no problems with his players being sexually active during the competition -- whatever it takes to win? Zach LaVine can jump pretty damn high. And the lawsuits just keep rolling in: former players are piling onto a painkillers lawsuit.
In wanna be human news, this goat just wants to walk on two legs.
CULTURE CATCH-UP: Tale as Old As Time...

Mad Men's faux-vintage Emmy campaign ads are worth a look. This Harvard University book is bound in human skin. Watch gold medalist and "Dancing with the Stars" winner Meryl Davis play coy when asked about the chemistry she has with her DWTS dance partner, Maksim Chmerkovskiy. Pharrell wore a Native American headdress on the cover of a magazine, which has irked a few people. We're pretty darn excited they're making a live-action version of "Beauty and the Beast." And here's a match made in dystopian heaven: Darren Aronofsky is adapting Margaret Atwood's "Maddaddam" triology for HBO.
In BAAA news, this baby goat is working on his yelling abilities.
LIVIN': Finding that Passion
Meet the elderly's Tinder equivalent. Here's how to rock summer outfits that make you look ten pounds thinner. Check out what the most popular foods in America are -- we can't believe deep-fried oreos don't crack the top 10. And here are some weirdly easy ways to figure out what you're passionate about, and no, they won't tell you your life's calling is to be a logging expert (we're not scarred by our eighth grade personality job recommendations, no sir).
In we don't understand how it works either news, this toddler can't figure out the magic of automatic doors.
OTHER PEOPLE'S BUSINESS: Prepare for Another Kardashian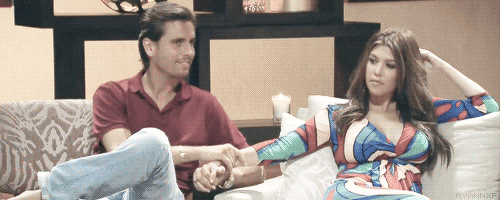 Looks like kid number three is on the way for Kourtney Kardashian and long-time partner Scott Disick. Justin Bieber sings about joining the KKK in a video leaked only days after he apologized for using racist language. Oh Marissa Mischa Barton, how far you've fallen. We're not sure how we feel about our boy Bradley Cooper's short shorts. Gwyneth Paltrow thinks water has feelings. And Peter Dinklage's yearbook photo proves mullets can be awesome. And that Delbarton apparently allowed them?!?
In cutest little things news, check out week-old micro-pigs.
TWITTERATI
@ochocinco: Find someone to love today...
@actorbrianwhite: #Food4Thought pic.twitter.com/Xzdc7qsxbV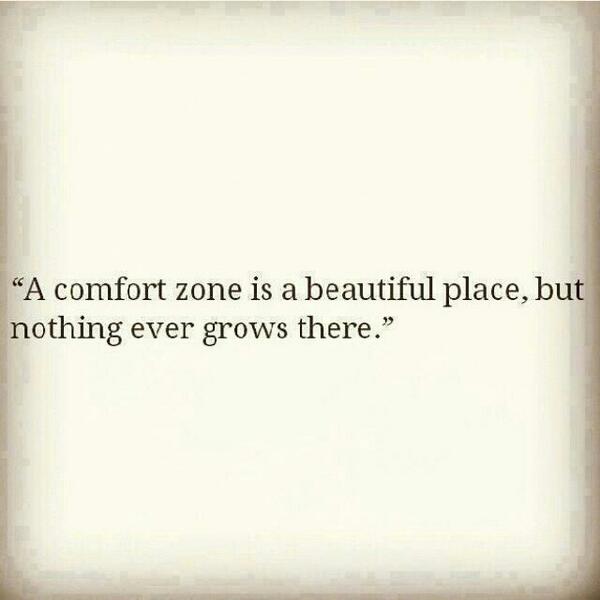 @oliviawilde: Lactress /lak-triss/ Definition: actress currently lactating through her shirt while waiting for lunch order. Usage: "Haha look, a lactress"
@JohnCena: Never take life for granted, it's the greatest gift of all. Earn it. Enjoy it. Love it. Because your either living, or your dying.
@_FloridaMan: From 1986 Issue of Christian Life: Florida Man Sues God for "Act of God" | (via @rootjb_root) pic.twitter.com/AscsPNrFjH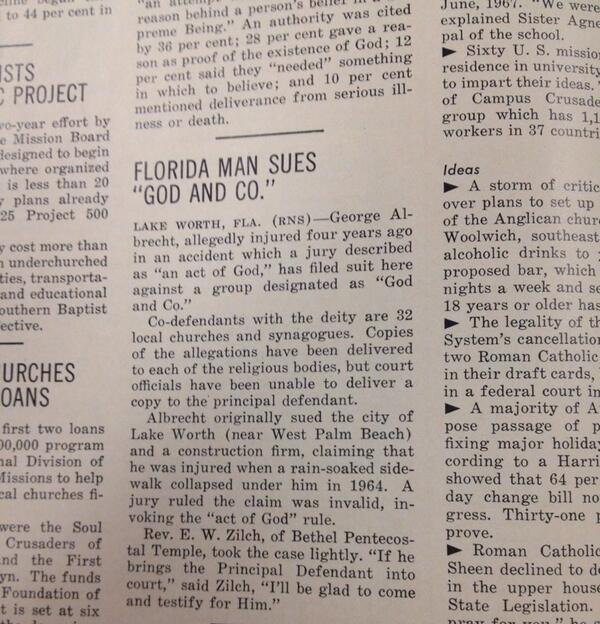 ONE MORE THING
This endangered parrot really, really, really likes his zookeeper friend's head.
Got something to add? Send tips/quips/quotes/stories/photos/events/scoops to Lauren Weber (lauren.weber@huffingtonpost.com). Follow us on Twitter (@LaurenWeberHP). Does somebody keep forwarding you this newsletter? Get your own copy. It's free! Sign up here.