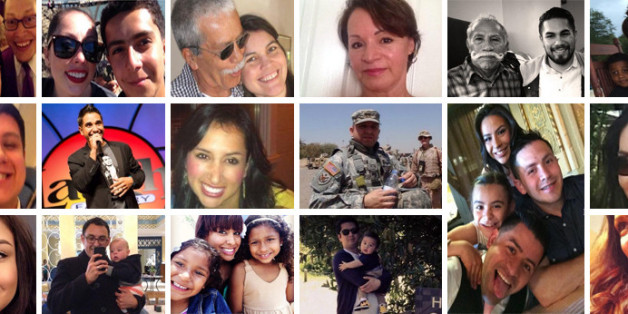 If there's one thing the hashtag #WhatLatinosLookLike proved, it's that Latinos are a diverse -- and pretty good looking -- bunch.
After both The New York Times and Slate pushed forward the theory that Hispanics are identifying as white in larger numbers as part of a process of racial assimilation, we asked Latinos in the Twitterverse to send us pictures of themselves to prove why we can't fit into the one box the census provides.
And boy did you guys deliver! We got an amazing response from all over. The combinations were endless from Mexican-Greek, Chicana Afro-Cuban and Puerto Rican-Mexican-Polish-English to Cuban-Ecuadorian-Puerto Rican-Sephardic Jewish, Puerto Rican-Irish and European-Indigenous with a little bit of Jew.
We got over 200 responses (and they're still coming in), proving that Latinos can't fit into a box, that we are a diverse and proud group with countless backgrounds.
Take a look at everyone who sent in their photos in the slideshow below.
Product by