"The Biggest Loser" Host Alison Sweeney let us in on the true-life inspiration behind her most recent project: Scared Scriptless, a juicy novel that takes place behind the scenes of Hollywood.
When we asked why Alison chose to write a novel instead of a memoir or biography about her own experiences as an actress, she had an interesting response.
"I think that as an actress, we're storytellers," Alison began.
"There's something so fun and satisfying about telling stories. I was a soap actress for 21 years, so I had things I wanted to get out of my system," she explained.
Alison channeled the unique experiences that came from 21 years of acting in Hollywood into a character with whom she could identify in her novel.
"They always say write what you know," she added.
"I had the opportunity to have fun with this character and tell the story my way. There's something very satisfying about that!"
Get Alison's latest book, Scared Scriptless, on sale now!
For more of Alison's weight loss tips, view the slideshow below:
PHOTO GALLERY
Health Tips From Alison Sweeney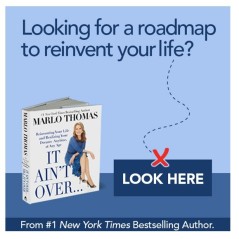 Add Marlo On Facebook:
Follow Marlo on Twitter:
Sign up to receive my email newsletter each week - It will keep you up-to-date on upcoming articles, Mondays with Marlo guests, videos, and more!