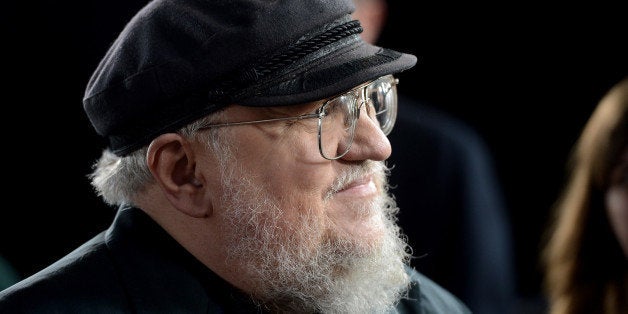 All men must buy popcorn!
"Game of Thrones" could soon be coming to a big screen near you. Cinemark CEO Tim Warner recently told Variety it is a "no brainer" for huge finales like "GoT" or "Breaking Bad" to be simulcast in theaters across the country.
"'Game of Thrones' on the big screen would be so exciting," Warner said, adding that theaters could offer "GoT" fans a premium experience they couldn't find at other venues.
Digital technology is standard across movie theaters nowadays, so the main obstacle for nationwide simulcasts may be that media conglomerates just don't mix their cinema and broadcast divisions.
Warner says conglomerates need to think of all the possible channels they can distribute content to and should view theaters as "the largest pay-per-view platform in the world."
The idea of finale simulcasts is not revolutionary. Cineplex theaters in Canada are already set to simulcast the "GoT" finale later this month, reports The Telegram. Fans will be charged $10 at the door and receive a concession voucher, plus the chance to win prizes. And you thought "GoT" couldn't get any better.
"Game of Thrones" airs Sunday at 9:00 p.m. ET on HBO.
PHOTO GALLERY
"Game Of Thrones"
BEFORE YOU GO