For many people struggling with weight loss, it can be difficult to find creative new ways to challenge your body and avoid falling into a rut. Luckily, "The Biggest Loser" Host Alison Sweeney was here to offer helpful tips on how to get past a weight loss plateau.
"If you've lost weight already, you're on the right track," Alison assured us.
"I know it can be hard. Maybe you plateaued, so shake something up and try something new," she advised.
Often, when your body becomes conditioned to one particular exercise regimen, it can be difficult to achieve new results. Alison recommends trying an entirely fresh workout to target new muscle groups.
"Shock your body out of its rut or routine," she told us.
Get Alison's latest book, Scared Scriptless, on sale now!
For more of Alison's weight loss tips, view the slideshow below:
PHOTO GALLERY
Health Tips From Alison Sweeney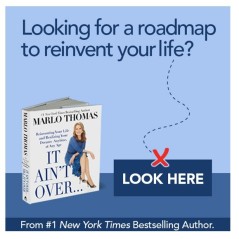 Add Marlo On Facebook:
Follow Marlo on Twitter:
Sign up to receive my email newsletter each week - It will keep you up-to-date on upcoming articles, Mondays with Marlo guests, videos, and more!