For seven years, Alison Sweeney has been a central part of "The Biggest Loser" -- a hit television show about weight loss and body image.
"It's so inspiring to be part of the journey with the contestants and to see them go through the struggles and successes," Alison told us. "Just to be a part of it with them is so emotional, rewarding and inspirational."
Alison sees obesity as a major epidemic, and it gives her a great sense of purposefulness to feel that she is helping to bring about a solution with her role on "The Biggest Loser."
"I know that every week when we are doing the show, we're part of the solution. We're helping," she said.
Get Alison's latest book, Scared Scriptless, on sale now!
For more of Alison's weight loss tips, view the slideshow below:
PHOTO GALLERY
Health Tips From Alison Sweeney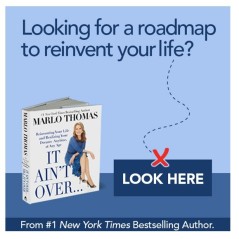 Add Marlo On Facebook:
Follow Marlo on Twitter:
Sign up to receive my email newsletter each week - It will keep you up-to-date on upcoming articles, Mondays with Marlo guests, videos, and more!