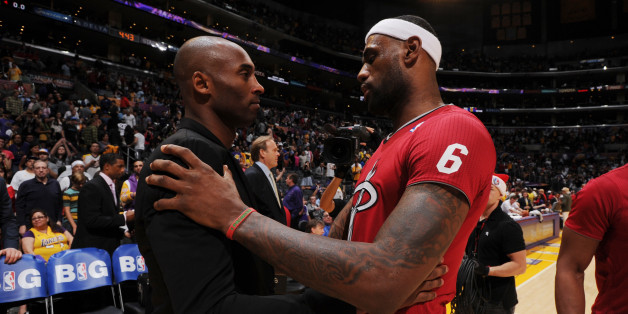 When LeBron James cramped up, Kobe Bryant saw an opportunity.
Bryant made a conspicuous pitch for sports drink BodyArmor on Instagram just hours after James was forced to leave Game 1 of the 2014 NBA Finals against the Spurs late in the fourth quarter because of severe cramps. Earlier this year, Bryant told Forbes that he invested a "substantial" amount in the sports drink company.
"Pro and college players should be allowed to CHOOSE what sports drink hydrates them the best and not be FORCED to drink LEAGUE SPONSORS. #AthletesChoice 2 much on the line for cramping #UpgradeYourSportsDrink @drinkbodyarmor #AthletesFirst," Kobe wrote, managing to turn what could have just been some more LeBron trolling into a swipe at the NBA.
In a busy night for sports drinks on social media, the official @Gatorade account trolled James on Twitter following his exit.
@ryanbkoo The person cramping wasn't our client. Our athletes can take the heat.

— Gatorade (@Gatorade) June 6, 2014