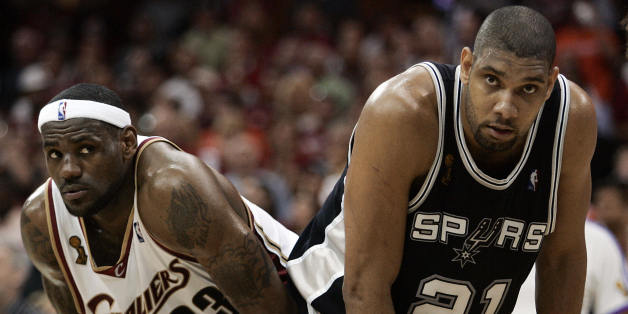 In the NBA, it's all about the superstars. They draw the fans, they sell the jerseys and they compete for the championships. For the last 16 seasons, the NBA Finals have included at least one of these four superstars: LeBron James, Dwyane Wade, Tim Duncan and Kobe Bryant. Dating back to 1999, at least one of these players -- and sometimes more than one, especially after Wade and James teamed up with the Heat in 2010 -- advanced to the NBA Finals. In 13 of those championship series, at least one of them was on the winning side.
1999-2014

In the 19 seasons before Duncan began the run of the above group with his first NBA Finals appearance and triumph in 1999, there was a different group of players who were the de facto faces of the Finals: Michael Jordan, Magic Johnson, Kareem Abdul-Jabbar, Larry Bird, Isiah Thomas and Hakeem Olajuwon.
1980-1998

In that earlier group, Jordan's Bulls were the most dominant force of the 1990s, playing in the Finals six times and winning all of them. In the 1980s, the Magic-Kareem Lakers, played in the Finals a staggering eight times, winning five titles.
Although the NBA enjoyed greater parity during the 1970s, when there were eight different NBA champions, the 1960s were another decade dominated by one face and one team. Hall of Famer Bill Russell and his Boston Celtics appeared in the Finals nine times during the 1960s.