June 6 is Sweden Day! Hip, hip hooray!
Swedes will be celebrating their national day with balloon launches, flag-raisings and a ceremony with the royal couple. We won't be there for the festivities, but we can still think of plenty of reasons to toast our BFFs to the northeast.
1. Swedish summer is absolutely stunning.
Though it's not always blisteringly hot, the woods in Lapland are more than worth some nippy temperatures.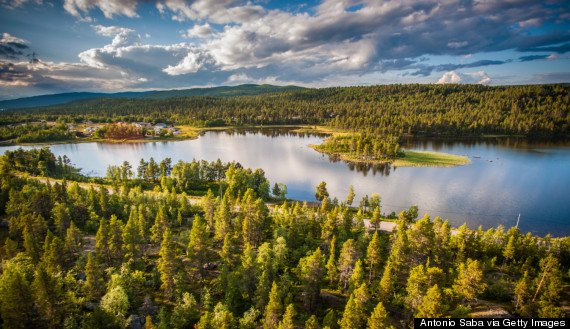 2. It's one of the happiest countries on Earth.
They ranked number five in last year's World Happiness Report, partly because citizens have "high interpersonal trust." In short, everyone in Sweden is really nice.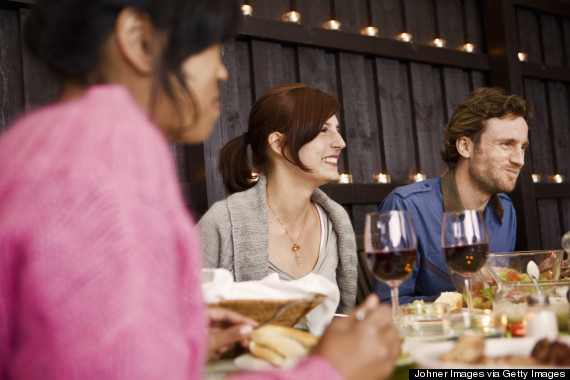 3. There's a hotel for sourdough bread.
Making sourdough is a days-long process requiring long stretches of time where the fragile dough must rest. Nytorget Urban Deli, in Stockholm, will happily babysit your bread base while you go exploring.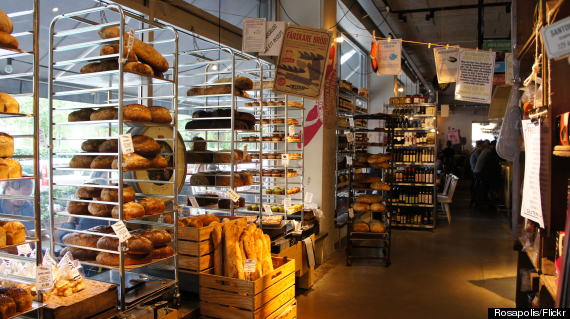 4. Crayfish parties.
August marks the start of crayfish time in Sweden -- everyone marks the historic crayfish harvest at outdoor parties with colorful lanterns, TONS of crustaceans and beer.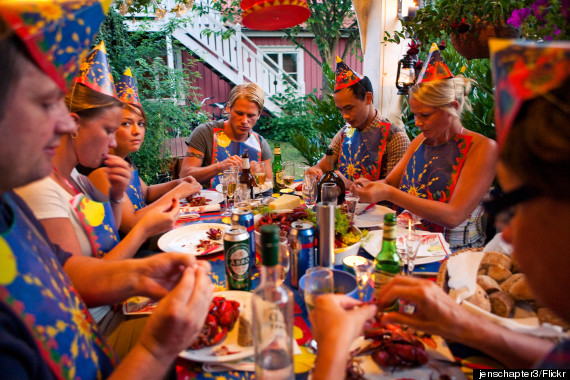 5. Örebro Castle is as fairytale as it gets.
Surrounded by a real moat, this dreamy getaway has done time as a prison, military compound, royal residence and meeting place for parliament.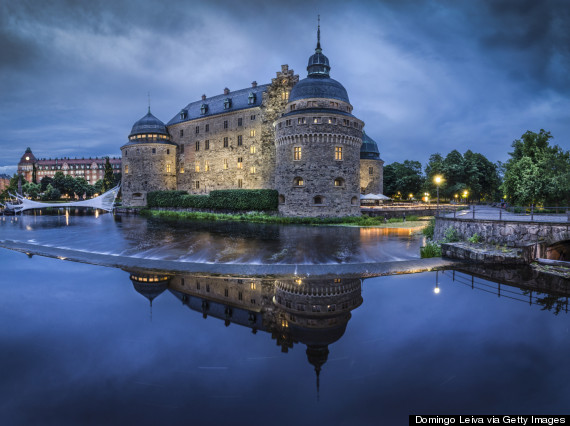 6. An Ikea Museum is coming soon.
So many people already flock to the original Ikea store in Älmhult that company officials have plans to turn the building into a full-blown museum by next year. 7. Sweden is a great place to be a woman.
For years, Sweden has consistently been among the top scorers in the Global Gender Gap Report. Sweden's famous journalist Ebba von Sydow told Marie Claire that in Sweden, "women are judged on their talents, not their gender."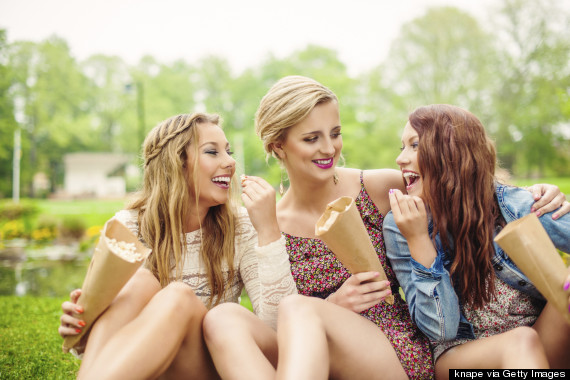 8. Parks, parks, parks.
Between Stockholm's 26 city parks and 29 national parks scatted throughout the country, Sweden is "practically one big national park." It feels like you only have to step outside to meet reindeer, explore boulder fields or picnic on glacial rivers.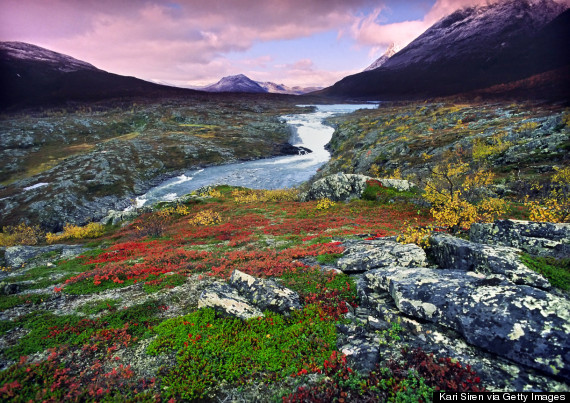 9. Robyn is from Sweden.
She's the one with the smooth moves who reminds you to "call your girlfriend." Though now an international sensation, she's still known to romp the streets of Stockholm in a snapback. So Swede-chic.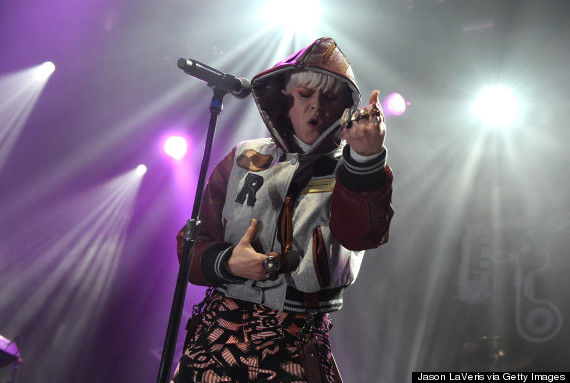 10. Semla.
These cream-filled puffs of glory were invented as a Fat Tuesday snack, aka a way to stock up before the rigorous fasting of Lent. If you're traveling, you MUST go try one before you come home.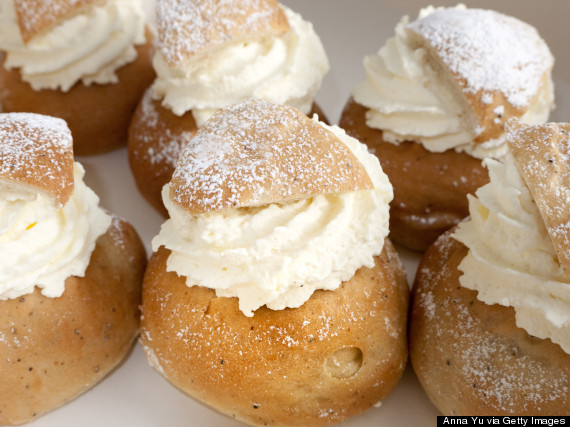 11. You can be simultaneously everywhere and nowhere in Sweden.
The Gothenburg Archipelago, for example, is a collection of chipper fishing villages strung over a series of quaint islands. You can scuba dive and cafe hop in lively Hönö or venture to Grötö, with just about 100 residents for company.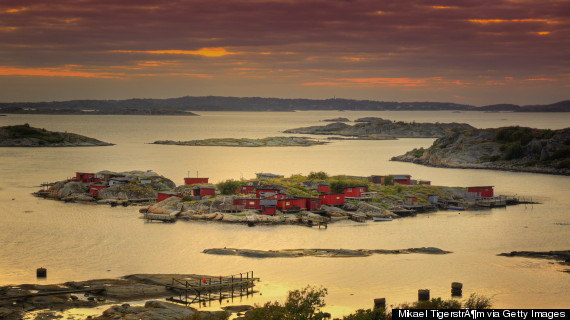 12. Drottningholm Palace.
The "Versailles of the North" was built around the same time as the one in France, and the royal family still lives here for part of the year. For no extra charge, take a guided tour of the gardens, library, statue-studded staircase and Sweden's most expensive baroque interior.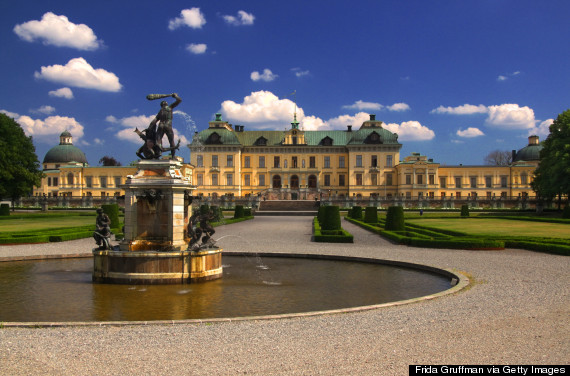 13. Swedes stay warm, fashionably.
Swedes know that "layering your clothes like a Double Stuf Oreo" doesn't have to look frumpy. Pleasantly hipster stores like Happy Socks and Lisa Larsson Second Hand will give you plenty of shopping to do while it snows outside.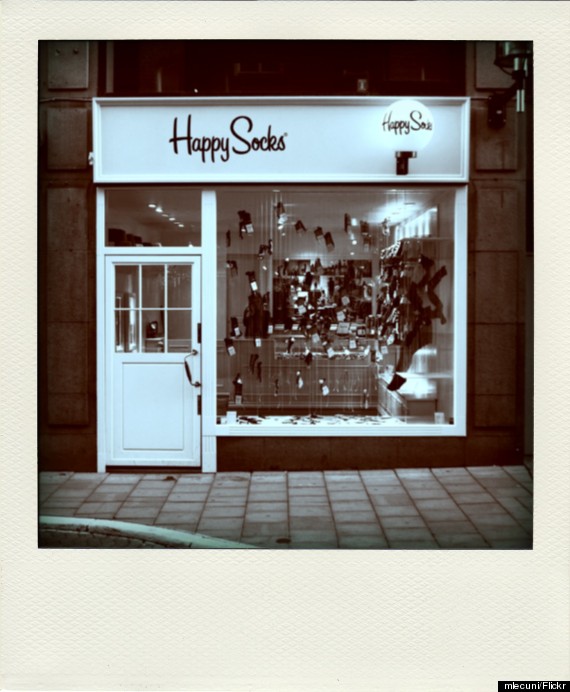 14. You can sleep in an ice hotel.
Yup, rooms at ICEHOTEL are themed with everything from polar bears to frosty renditions of the London Tube.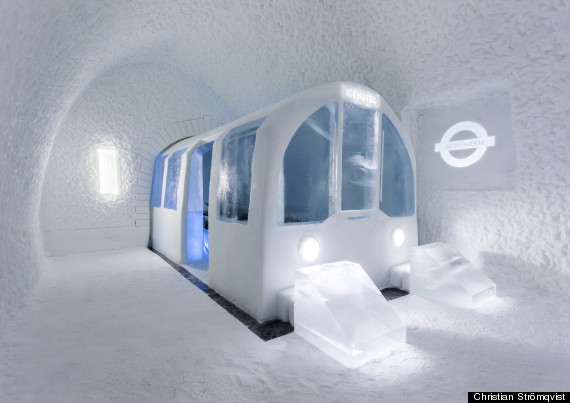 15. The northern lights are right there.
The Blue Hole of Abisko is a spot in Abisko National Park where low light pollution, few clouds and a mountainous terrain make for some of the best encounters with aurora borealis. In Sweden, you can usually catch Mother Nature's light show from September through March.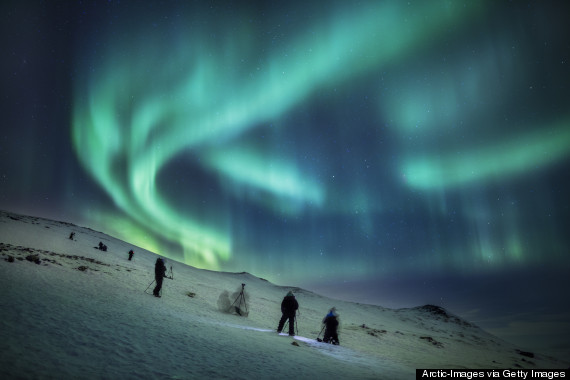 16. Midsummer festivals.
Only Christmas is considered more important than the Swedish celebration of summertime. For about a week at the end of June, "every man, woman and child" leaves town for the countryside, where they dance around Maypoles in flower crowns before nights of "riotous entertainment."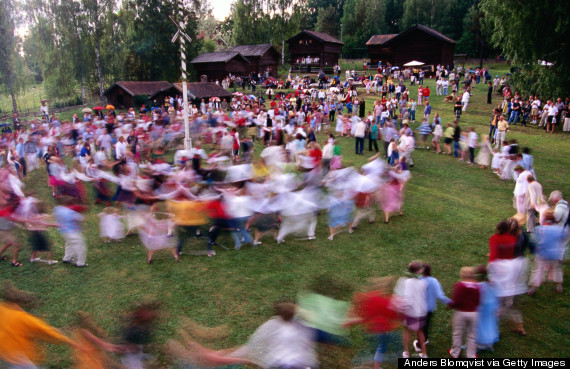 17. Bandy is a weird -- and fascinating -- sport.
Loosely described as field hockey with skates, this competitive ice sport draws tens of thousands of Swedes to the annual championship game.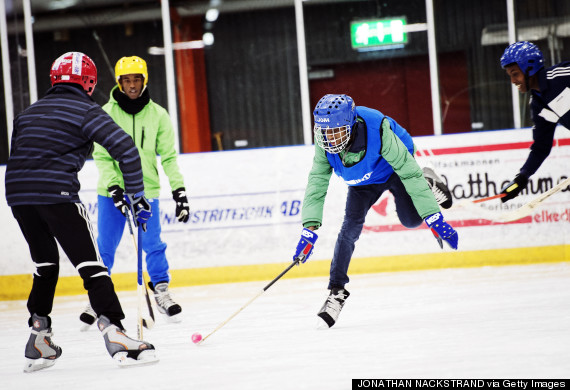 18. Fika.
It's the Swedish version of tea time, when you gather with family, coworkers, friends or a first date to nosh on pastries in cozy cafes. The waffle chef at Gothenburg's Cafe Kringlan has "amazing hair," and the muffins are spectacular. Cheers to Sweden!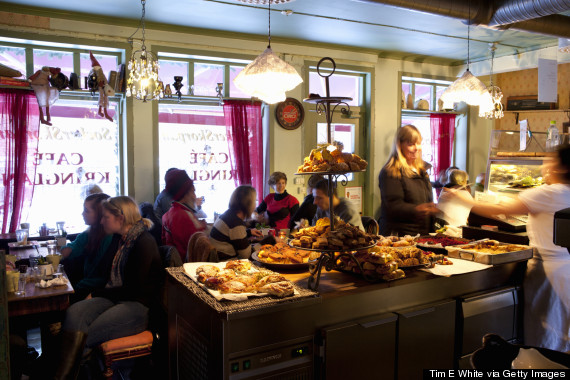 BEFORE YOU GO
PHOTO GALLERY
Sweden Stuns in Summer