National Donut Day means free donuts galore. You're welcome. This is THE MORNING EMAIL for Friday, June 6, 2014.
The Scuttlebutt
TOP STORIES
D-DAY, 70 YEARS LATER

"Seventy years after Allied troops stormed the beaches at Normandy, President Barack Obama returned Friday to this hallowed battleground in what he called a 'powerful manifestation of America's commitment to human freedom" that lives on in a new generation.'" Take a look at the original AP report from June 6, 1944. Check out these incredible photos from the invasion, along with this map that breaks down all the Allied beach landings. [AP]
SEATTLE PACIFIC UNIVERSITY SHOOTING LEAVES ONE DEAD
"A gunman ... opened fire at Seattle Pacific University, killing one person and wounding two more before he was tackled by a student security guard...The gunman was reloading a shotgun when the tackler, working as a building monitor, used pepper spray and knocked him down." Meet the hero whose quick thinking saved countless lives yesterday. Take a look at The Seattle Times front page coverage. And here are photos of the chaos. [CNN]
BOWE BERGDAHL CONTROVERSY RAGES ON
Take a look at the key questions surrounding the release of Bergdahl. The POW's hometown is still waiting for all the facts to emerge. Fox News has gone off the deep end in its Bowe Bergdahl coverage. As Charles Krauthammer argues, "free him, then we try him." [AP]
STATESIDE: Goodbye Guantanamo?
President Obama is moving forward with his campaign promise to close Guantanamo Bay. James Clapper says it looks like Edward Snowden has less classified information than previously feared and that a plea bargain could be possible for him. A federal agent killed himself inside a Pittsburgh Homeland Security office. Someone left a loaded handgun in the toy aisle of a South Carolina Target. Read more about NYC's largest gang raid in history. And billy goats may save Detroit.
In hide and seek news, this cat wants her turtle friend to come out and play.
INTERNATIONAL INTRIGUE: Too Many Natural Disasters
After a massive manhunt, the Canadian shooting suspect has been apprehended. In Rome, a plane rolled off the tarmac and into a fire station. North Korea has detained an American citizen for allegedly breaking tourist laws. Canada wants to sell oil beyond U.S. borders. And natural disaster costs have tripled in the past decade.
In CPR news, this pool repairman saved a drowning squirrel.
BUY! SELL! BUY! Goodbye Credit Cards
The next Hearbleed is here; learn how to protect your information. Bank of America's about to pony up: settlements with the Justice department could reach $18 billion. Sweden is experimenting with six-hour work days, and we're experimenting with flights to Stockholm on Kayak. And American Express wants to kill the credit card.
In cute combo news, here's baby playing tag with a kitten.
SCOUTING REPORT: All 'Bout That Style

See the styles your favorite NBA players rock off the court. The latest World Cup ad made us go do 50 crunches. John Calipari got a seven-year, $52 million dollar contract extension to coach Kentucky, which will be awkward when he gets caught for NCAA violations again. You need to see Grantland's interactive guide to the NBA finals, it's that baller. And guess which NBA player got the nickname "Timeless." [Image via SB Nation]
In running of the goats news, watch 44 baby goats chase after their human friends.
CULTURE CATCH-UP: Who's Your Prison Wife?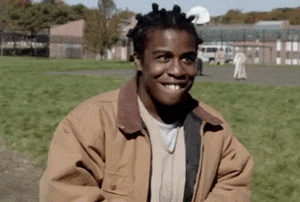 Goodbye, weekend: season 2 of "Orange is the New Black" is here. Before you disappear into a binge-watching spiral, find out who your prison wife is. Here's how not to cry when you see "The Fault in Our Stars" this weekend (it'll never work on our sappiness, but hey, maybe there's hope for you). For $20,000, you too can be violently killed in the next George R. R. Martin book. The first trailer for Matthew Weiner's first post-"Mad Men" project is out, and it looks like a comedy (?!?). Emma Watson and Miles Teller are set to star in a romantic musical. "Game of Thrones" may soon come to a theater near you. We're big fans of this "Pony" remix (and really of any excuse to listen to "Pony"). And you know you've been waiting for it: the first trailer for "Sharknado 2" is here.
In Hedwig news, this owl is helping his owner's penmanship.
LIVIN': Tanning Beds Are Bad for You
Taco Bell introduced the quesarito, which is a burrito made with a quesadilla shell -- so that's something new you can regret eating when you wake up Sunday. Stuck in a creative rut? Here's how you can bust your way out. Society's ending: Tinder now has a Snapchat-esque feature. Tanning beds will now have cancer warnings for those under 18. Check out this pronunciation guide for weird foods. While they may be cute and snuggley, pets don't belong in your bed for this reason. And you don't want to miss these tips for acing your next job interview.
In passing on wisdom news, this cat relays the secrets of cat life to his new kitten friend.
OTHER PEOPLE'S BUSINESS: Cutest Baby Mama Ever

Hayden Panettiere is expecting. J. Lo recycled THAT infamous Versace dress for her latest tour. You won't believe what Lady Gaga looks like without make-up. Dr. Dre bought Tom and Gisele's house, you know the one with the moat. Joseph Gordon-Levitt opens up about his older brother's death. And Suki Waterhouse made it abundantly clear that Bradley Cooper is her guy with quite the show of PDA on set yesterday.
In comedic genius news, take a look at these incredibly strange safety cones.
TWITTERATI
@TheAcademy: School is important. But so is faking sick, staying home, & watching movies sometimes.
@BuzzFeedStorm: Complete double rainbow over Atlanta tonight via lindseyamillerphotography on Instagram i.instagram.com/p/o4jtV0FSER/ http://t.co/HtKKN08rW2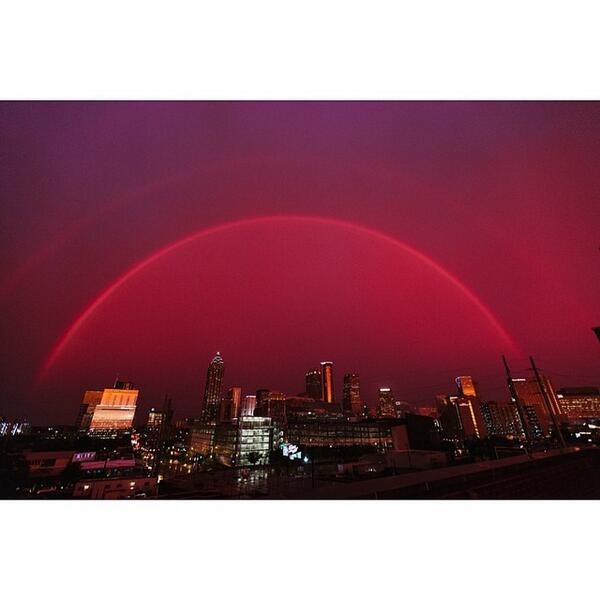 @ConanOBrien: According to a new study, narcissists use Twitter the most. Please RT.
@UncleRUSH: Learn to let your thoughts exist on their own without getting too involved in them.
@ronaldreagan40: Mrs. Ronald Reagan lays flowers on her husband's gravesite on the 10th anniversary of his passing, June 5, 2014. pic.twitter.com/sYfVuhIicf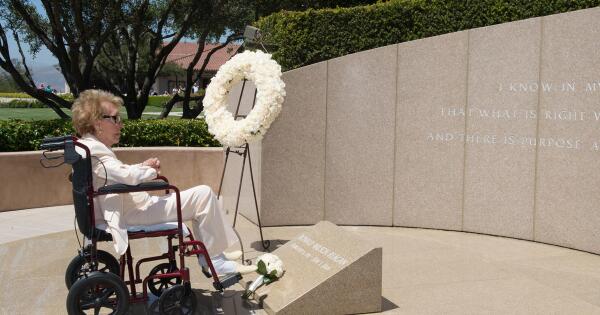 ONE MORE THING
You can now have your morning joe with a splash of cream ... and cannabis.
Got something to add? Send tips/quips/quotes/stories/photos/events/scoops to Lauren Weber (lauren.weber@huffingtonpost.com). Follow us on Twitter (@LaurenWeberHP). Does somebody keep forwarding you this newsletter? Get your own copy. It's free! Sign up here.