You can't fool Thomas Piketty -- he knows you haven't cracked open his 700-page economics tome.
But that hasn't stopped pundits and reviewers from sharing their sweeping opinions about his top-selling Capital in the Twenty-First Century.
"The problem with all the publicity is you have people who write about the book who apparently have not opened it," Piketty said during a Friday appearance on Bloomberg TV's "Countdown." "That's fine with me, the objective was to promote debate."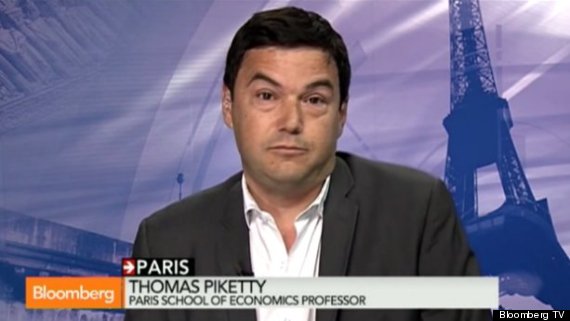 In his book, Piketty crunches roughly 300 years of data to show that capitalism, when left unfettered, multiplies wealth for the rich at a faster rate than it grows wages for the working stiff.
While the book has sparked debate about how to manage the issue, the resounding conclusion from progressive economists to opportunistic bankers is that a widening disparity between the rich and poor does indeed exist.
That is, unless you are the Financial Times' Chris Giles and Ferdinando Guigliano. Upon discovering some ambiguously sourced statistics, the duo ballooned their suspicions about Piketty's work into a small crusade to debunk the entire thesis.
Piketty has published lengthy responses debunking the FT's supposed debunking. On Friday, he brushed off Giles' continued criticism.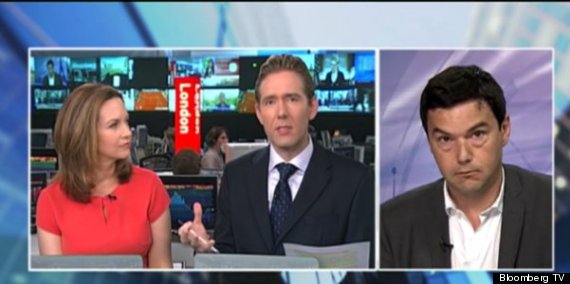 "They have made a fool of themselves," he told Bloomberg's Anna Edwards and Mark Barton. "They made a lot of noise about nothing."
Watch Piketty's full appearance above.
Full disclosure: The author of this post has made it through about 100 pages of his hardcover copy of Capital, which competes with his iPhone for space and attention on his nightstand.