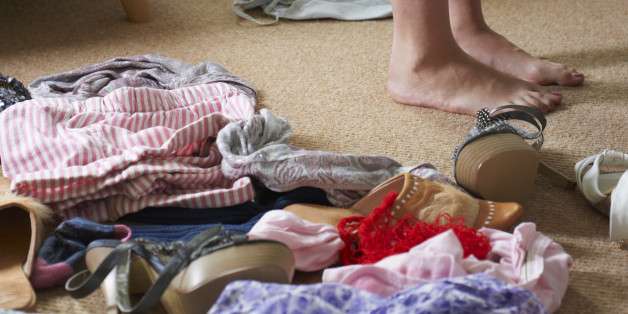 It's always the same old song. Your closets and dressers are overflowing with clothing, and yet there are still those days (OK, a lot of days) that you stand there with your hands on your hips, sweating from trying on the umpteenth outfit and uttering those sad words: "I have nothing to wear."
But fear not, fickle fashionistas! Vogue UK has come up with a way to remedy that with their new "fashion fortune cookie." And yes, it's exactly what it sounds like. Simply enter your name and date of birth, and the site generates some daily, stylish words of wisdom. You can even try again if you don't like the one chosen for you.
Of course, quotes like "wear clothes that make passersby smile" may not be the most helpful advice when you're rummaging through that pile of dresses on your bedroom floor, but hey, at least it's fun.
Get your fortune here.
BEFORE YOU GO
PHOTO GALLERY
Our Favorite Online Shopping Sites