After 21 years of playing the sassy troublemaker Sami Brady on the soap opera, "Days of Our Lives," Alison Sweeney has finally decided to leave the show.
"I decided to leave because of new adventures and opportunities in my future," she explained, adding, "I wanted to be with my kids and spend some time at home."
With the next season of "The Biggest Loser" starting again this summer, Alison will still be busy at work, but hopefully with a bit more flexibility in her schedule to spend more time with her two children.
For all of the brokenhearted fans sad to see Alison's character leave, she assures you that there are many reasons to continue watching the show.
"There are so many wonderful reasons to keep watching 'Days of Our Lives.' I'll be on until October! I hope that you find a million new reasons to keep watching after I go!" Alison said.
Get Alison's latest book, Scared Scriptless, on sale now!
For more of Alison's weight loss tips, view the slideshow below:
PHOTO GALLERY
Health Tips From Alison Sweeney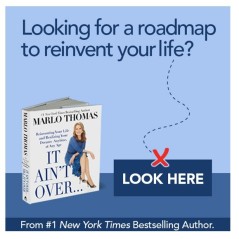 Add Marlo On Facebook:
Follow Marlo on Twitter:
Sign up to receive my email newsletter each week - It will keep you up-to-date on upcoming articles, Mondays with Marlo guests, videos, and more!