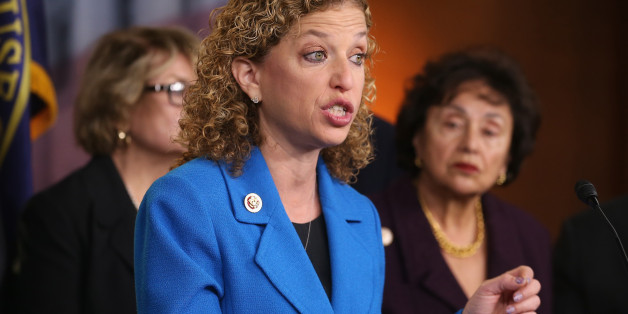 The Democratic National Committee announced on Saturday that six cities are bidding to host the party's convention in 2016: Birmingham, Alabama; Cleveland and Columbus, Ohio; New York; Philadelphia and Phoenix.
"Hosting a party convention is a true honor and we're thrilled with all the fantastic options that we have going into the next cycle," said Debbie Wasserman Schultz. "We look forward to evaluating these bids and selecting a city to host this special gathering of Democrats."
Party officials will review the bids in the coming months and a final decision will be announced in "late 2014 or early 2015."
The New York Times reported on Friday that New York City Mayor Bill de Blasio is aiming to bring the convention to the borough of Brooklyn and the venue of Barclays Center.
Republicans are weighing bids from Cleveland, Dallas, Denver and Kansas City, Missouri. Las Vegas and Cincinnati withdrew their bids last month.
CORRECTION: A previous version of this article incorrectly listed Kansas City, Kansas, among the cities bidding to host the Republican convention.
BEFORE YOU GO
PHOTO GALLERY
Aging in Office