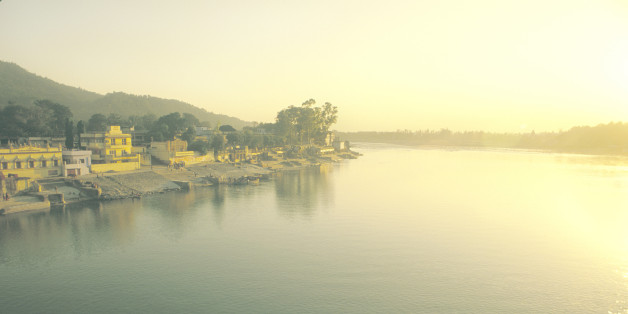 Shoes off and feet freezing, I fidget cross-legged in front of the first swami I've ever met.
He's draped in saffron robes, serene and still. His eyes are shut, his mind taking him to places I can't know. Vines climb the thatch wall of bamboo behind him.
Around me, as the courtyard fills, women weep. The swami's eyes open and are as gentle as his smile. I feel the warmth, but I don't understand the tears.