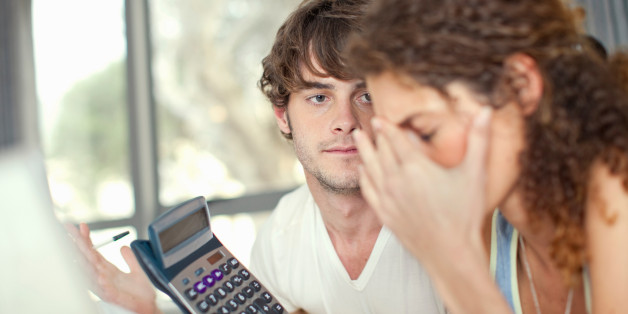 One in every four U.S. households today lives outside the country's traditional banking system to manage their finances. They instead rely on services such as check cashers, payday lenders and pawn shops to get by on a daily basis. This lifestyle not only increases the amount of stress a family feels to make ends meet, but also continues in a perpetual cycle since few other options exist as solutions to the problem.
Today at the TriBeCa Grand Hotel in New York City, AMEX will present a new documentary "Spent: Looking for Change," highlighting how many Americans lack the financial tools that most of us take for granted, and how they turn to alternative financial services for support. Following the screening, The Huffington Post Media Group president and editor-in-chief Arianna Huffington will take the stage to moderate a panel discussing the importance of simplified money management and the role the Third Metric principles of well-being, wisdom, wonder and giving can play in designing this new model for U.S. residents.
Join the conversation with American Express group president of enterprise growth Dan Schulman, documentary narrator Tyler Perry, documentary director Derek Doneen, and New School professor and expert within the documentary Lisa Servon tonight at 7:45 p.m. EST via the livestream below.