Happy Monday. These networking tips will help you chat up someone other than your cubicle neighbor this week. This is THE MORNING EMAIL for Monday, June 9, 2014.
The Scuttlebutt
TOP STORIES
TALIBAN UNLEASHES ATTACK ON PAKISTAN'S BUSIEST AIRPORT
"Taliban militants disguised as security forces stormed Pakistan's busiest airport [in Karachi] on Sunday and at least 27 people were killed in a night-long battle at one of the country's most high-profile targets." Check out the front page coverage by Dawn, one of Pakistan's top newspapers. Watch video of the attack, and here are some terrifying photos of the assault. [Reuters]
HARROWING DETAILS OF BERGDAHL'S CAPTIVITY EMERGE
"U.S. Sgt. Bowe Bergdahl has told people treating him at an American military medical facility in Germany that he was tortured, beaten and held in a cage by his Taliban captors in Afghanistan after he tried to escape, a senior U.S. official said Sunday." Bergdahl said he was kept in something resembling a "shark cage." The POW has "declined to speak with his family." [AP]
TWO POLICE OFFICERS, ONE CIVILIAN KILLED BY COUPLE IN WALMART
"Two police officers were 'simply having lunch' at a strip mall pizza buffet in Las Vegas when a man and a woman fatally shot them at point-blank range, then fled to a nearby Walmart where they killed a third person and then themselves in an apparent suicide pact, authorities said." CNN reports the couple had "extremist views." [AP]
STATESIDE: New Miss USA

Meet the new Miss USA, a fourth degree black belt in taekwando. College students, fear not: Obama is about to issue executive actions to "ease student debt repayment pressures." Several tornadoes touched down in Colorado. This inspiring teenager carried his brother, who has cerebral palsy, 40 miles on his back in order to raise awareness about the condition. A teacher was arrested after allegedly kidnapping three of his students. And this newlywed couple died instantly after crashing into each other head-on in separate vehicles.
In dolphins wannabe news, this hippo tries to execute the classic Sea World jump.
INTERNATIONAL INTRIGUE: A Big-Budget Prison Escape
These three Canadian inmates broke out of jail and jumped into a helicopter, which confirms every preconception you probably have about Canada's prison system. Find out what it's like to be a woman walking down the street. The world's oldest man, Alexander Imich, has died. He was 111. Seventeen Indian police officers were sentenced to life in prison after allegedly killing a man in their custody. China's Central Bank is making some serious moves. And Pope Francis welcomed the Israeli and Pakistani presidents for a prayer summit for peace yesterday.
In Monday morning alarm clock issues news, this bunny knows how you feel.
BUY! SELL! BUY! Apple...Affordable?!?

Behold what a mining boom town looks like during a bust. Some of the top class action lawyers across the country, famous for their work following the Exxon Valdez spill and Toyota Motors recall, are signing onto the GM ignition switch lawsuit. E3, the Electronic Entertainment Expo, kicks off today. Radio Shack is trying to fix its lack of in-store customers by starting a same-day repairs service. And Apple stock is trading in the low $90s after a 7-1 split.
In cuddly one-horned creature news, meet this baby rhino.
SCOUTING REPORT: Fake Your World Cup Soccer Knowledge
Apparently being Nick Saban means you can take your players tubing in the off season. It's hard to be a bat boy, just ask this guy. This is why the Oakland A's and Baltimore Orioles had two-bench clearing brawls in their last three games. Check out what a professional soccer pitch looks like covered in hail. And here's how you fake World Cup knowledge.
In beyond baller news, this kid's 360 dunk is unreal.
CULTURE CATCH-UP: Only at the Tonys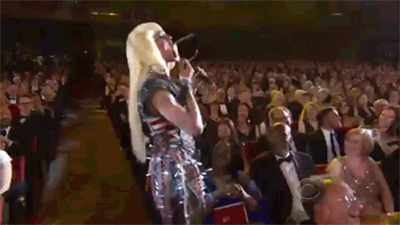 Find out who snagged the title role in the Whitney Houston Lifetime biopic. Take a look at the photos from George Strait's final concert -- what a troubadour. "The Fault in Our Stars" cleaned up at the box office, beating Tom Cruise with a flood of tears (ours included). So we didn't think it was possible to top last week's "Game of Thrones" episode, but it turns out we know nothing. And here's who cleaned up at the Tonys, along with photos from the red carpet. We also had to throw in Neil Patrick Harris's "Hedwig" performance for good measure, because it's Neil Patrick Harris at the Tonys.
In spin cycle news, this cat just really likes hanging out in the dryer.
LIVIN': Protect Yourself from Those Darn Mosquitos
It's mosquito open feeding season. Check out how to put on bug spray the RIGHT way. Here's a bowel movement cheat sheet. This is why you're more tired after catching more ZZZ's. Take a look at the best and worst words to have on your resume. And check out where to sell your clothes to get the biggest bang for your buck.
In tellin' it like it is news, this guinea pig keeps it real.
OTHER PEOPLE'S BUSINESS: Kanye or Joan?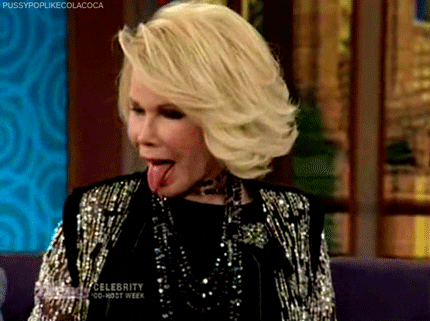 Jessica Simpson is looking slimmer than ever as her nupitals approach. Sandra Bullock's home was burglarized… while she was home. Nicolas Cage went super meta at a Guns n' Roses concert when he showed up wearing a t-shirt with his face on it. Check out the first red carpet photo of Harry Potter Daniel Radcliffe and his long-term girlfriend (and yes, she's taller than he is). Here's the first photo of Good Morning America's Ginger Zee's wedding. It's remarkably difficult to tell whether these quotes are from Kanye West or Joan Rivers. Celebrities have been voicing their support for Tracy Morgan after a car accident Saturday put him in the ICU. The comedian is "more responsive", but still in critical condition. Guess what Michael Jackson's kids' allowance is a year -- warning, it's just a teensy bit more than what you got as a child.
In apocalypse news, here are all the things Hollywood gets wrong about end times.
TWITTERATI
@iamdiddy: The difference between who you are and who you want to be, is what you do.
@GettyImages: 30 beautiful castles in Europe http://t.co/k67Ujp3W96 (Photo: Getty Images) http://t.co/qA19SogaG7 (via @USATODAY)

@JonSnowBastrd: That awkward moment when you see your ex during a battle. #GameOfThrones
@realjohngreen: It's not easy for a movie studio to make a romantic movie where the lead characters are living with disabilities (but not defined by them).
@historyepics: Old McDonald's price list pic.twitter.com/0GqNX3VnSq

ONE MORE THING
Here's how you can not be THAT guy at the beach and apply sunscreen to your own back.
Got something to add? Send tips/quips/quotes/stories/photos/events/scoops to Lauren Weber (lauren.weber@huffingtonpost.com). Follow us on Twitter (@LaurenWeberHP). Does somebody keep forwarding you this newsletter? Get your own copy. It's free! Sign up here.