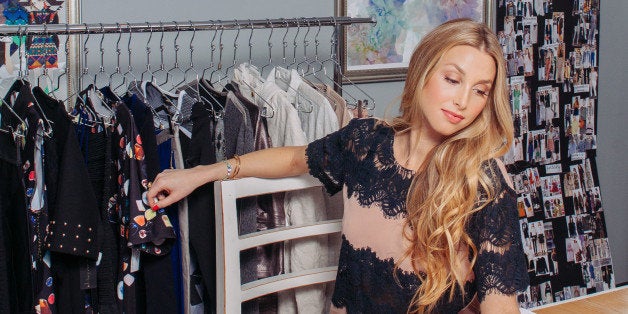 Whitney Port has definitely made a name for herself in Hollywood. And although we love a good Whit moment from "The Hills" or the "The City," it's her killer style that has kept this blonde babe in our minds. So, when we found out we had the chance to chat with her, we knew we were going to be receiving some pretty amazing fashion advice.
Since it's finally hot outside, we decided to pick Port's brain on warm weather fashion. After all, the summer months can be messy with the sticky humidity and harsh UV rays.
"Wearing something loose, where you can still feel chic" is key, Port says, adding that it is equally important to "be comfortable." The fashion maven recommends dresses with floral patterns that have light, breezy fabrics, to ensure that you're not sweating through your clothes. Additionally, Port loves a good pair of cutoff shorts which she says "will always get you a long way -- you can wear them a bunch of different ways." Amen to that.
Of course, you need some hot weather-proof accessories to really pull your outfit together. "A great gladiator sandal is always comfortable but can dress something up," Port mentions. But the real kicker? "A cool pair of shades -- I'm really into a round-shaped sunglass," she says.
Although Port already spearheads her own fashion line, Whitney Eve, she's now partnering up with Diet Coke to design tote bags for their newly launched program called Diet Coke Tastemakers Project, which fits in with the chill, Whitney Port style we all know and love.
Go to dietcoketastemakersproject.com to vote for your favorite bag to be sold in all US Target stores starting this fall and check out the awesome accessories below!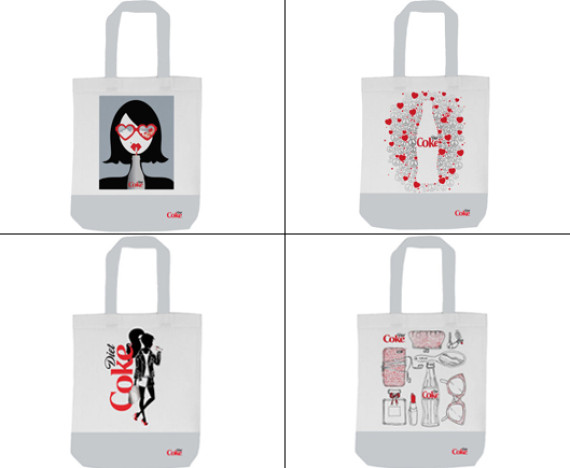 BEFORE YOU GO
PHOTO GALLERY
A History Of Designer Collaborations