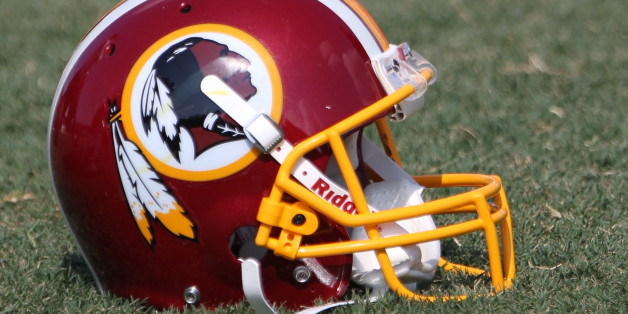 On Monday, we learned that Washington, D.C.'s National Football League team had hired a group of lobbyists -- specifically, McGuireWoods Consulting -- to help it in its continually inane public relations battle to keep its racist name. The move raised a lot of questions, such as, "Is this a referendum on Lanny Davis' ability as a crisis consultant?" and "McGuireWoods Consulting knows that they don't have to take everybody's money, right?"
Well, perhaps Dan Snyder, who owns Washington's football team, needs all the help he can get. During Tuesday night's broadcast of Game 3 of the NBA Finals, California's Yocha Dehe Wintun Nation will be running a brutally effective ad that unifies a nation of Native Americans and pretty much settles the debate over whether anything that's not a potato would be "honored" to be called a "redskin."
Watch:
According to The Washington Post's Theresa Vargas, this ad "will air in Chicago, Dallas, Los Angeles, New York, Sacramento, San Francisco and Washington." Those in Miami who tuned in to watch Game 2 of the Finals already saw the spot during halftime.
The ad runs at a time when both the pressure being applied to Snyder to change the team's name is intensifying and Snyder's responses are proving to be more hapless. Toward the end of May, 50 U.S. senators sent NFL Commissioner Roger Goodell a letter urging him to show some character and endorse a name change. Snyder's crack PR team added to their list of super-genius moves by initiating a hashtag campaign on Twitter against Senate Majority Leader Harry Reid. It did not go as planned!
On top of all that, one of the central myths that had underpinned the idea that "redskin" is an honorific fell apart in recent weeks. As ThinkProgress' Travis Waldron reported at the end of May, a 1933 Associated Press interview with the team's founding owner, George Preston Marshall, revealed that the team did not, in fact, change its name from "Braves" to the slur it currently uses to "honor" William "Lone Star" Dietz. (By the way, Lone Star Dietz: not a Native American!)
As Marshall told AP some 80 years ago, "So much confusion has been caused by our football team wearing the same name as the Boston National League baseball club ... that a change appeared to be absolutely necessary. The fact that we have in our head coach, Lone Star Dietz, an Indian, together with several Indian players, has not, as may be suspected, inspired me to select the name Redskins."
So Marshall actually went out of his way to let people know that he wasn't "honoring" any Native Americans with the team's name. He clearly didn't want any confusion on that regard. Though, let's face it, the fact that he gave his team a racial slur as a name was probably a pretty good clue.
READ THE WHOLE THING:
Anti-Redskins ad to air during NBA Finals [Washington Post]
[Would you like to follow me on Twitter? Because why not?]
BEFORE YOU GO
PHOTO GALLERY
Racist Remarks Made By Politicians