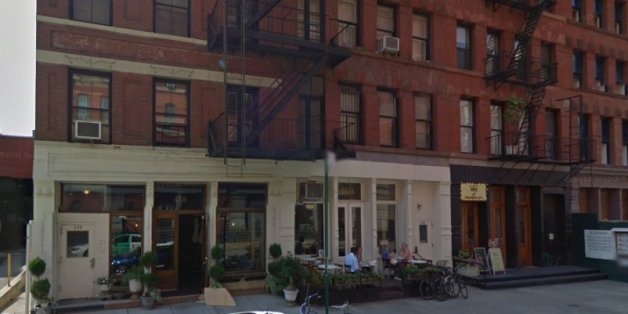 New York Attorney General Eric Schneiderman may have found the perfect example of an Airbnb user running what he considers an illegal hotel.
The Daily News reports 67-year-old artist Eileen Hickey is accused of using the popular service to regularly offer her rent stabilized loft for $250 a night or $4,500 a month -- more than three times the amount she pays in rent -- even though she reportedly owns a second condo as her primary residence and may also live in the Hamptons.
According to her angry landlord, the rent for the Tribeca pad is only $1,463.79 a month. Hickey is reportedly now facing eviction after a lawsuit filed Monday.
"She ran a hotel," alleged her landlord's attorney, Carl Peluso, to the Daily News.
The New York Post reports that in court papers, landlord Robert Moskowitz accuses Hickey of warning her "countless" guests to tell anyone who might ask about their "transient renting" that they were Hickey's friends -- which Moskowitz claims supports the notion Hickey knew New York state law prohibits residents from subletting apartments for less than 30 days.
"We said, 'What's going on here?'" Peluso told the Post, after his client found a foreign renter welcoming his friends to Hickey's loft. "Then we started to check out what was on Airbnb and other Web sites."
While guests stayed at her "expansive and warm" loft -- as described by her since-deactivated Airbnb account -- Hickey apparently retreated often to the Hamptons, where she told Hamptons.com she lives near a marina where she keeps a boat.
Moskowitz is now hoping a judge will award him any "unjust enrichment" Hickey may have reaped with the Airbnb listing. Her attorney declined comment to the Associated Press, saying she had not yet seen the lawsuit.
Hickey might be exactly the kind of Airbnb user Schneiderman's office is hoping to go after thanks to a recent deal with Airbnb, in which the company agreed to hand over anonymized user records to Schneiderman. The attorney general now has a year to determine if users are conducting any illegal business using the site.
If Schneiderman does find such cases, Airbnb will be forced to identify the users by name and other personal information.
The case may also strike fear in the countless other users who turn to Airbnb for extra cash flow in a city where skyrocketing rent (or anything that resembles a typical social life as this user describes) shows no signs of slowing down.