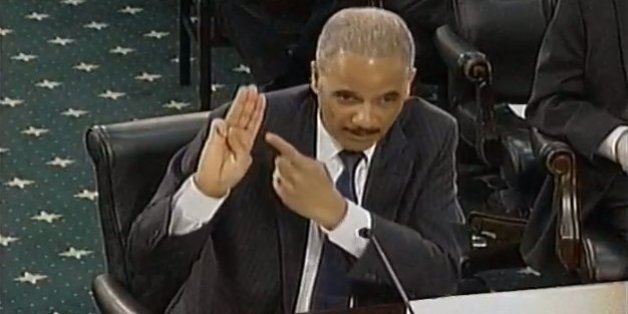 WASHINGTON -- A Boy Scouts of America ban on openly gay adults "preserves and perpetuates the worst kind of stereotypes," Attorney General Eric Holder will say at an event on Tuesday, according to his prepared remarks.
"Like 'Don't Ask, Don't Tell,' it's a relic of an age of prejudice and insufficient understanding," Holder plans to say in a speech before members of the LGBT rights organization Lambda Legal.
"Today, courageous lesbian, gay, and bisexual individuals routinely put their lives on the line as members of America's armed services. They inspire us, they protect us, and they defend us. And if these men and women are fit for military service, then surely they are fit to mentor, to teach, and to serve as role models for the leaders of future generations," Holder will say.
Holder's comments come a few weeks after former Defense Secretary Bob Gates, who oversaw the repeal of the Don't Ask, Don't Tell policy and is now president of the Boy Scouts, said that he would have allowed openly gay adults to join the organization but now opposes revisiting the issue.
BEFORE YOU GO
PHOTO GALLERY
Conservatives Pointing Fingers