Jon Stewart may not be the most trusted man in news, but he's more trusted than MSNBC, according to a new survey by the Brookings Institution and the Public Religion Research Institute.
The organizations did a study about immigration and the media that contained within it a broader question for Americans about which news outlet they trusted most.
Fox News came in first, which isn't anything new; the network has been consistently named both the most and the least trusted one for years, thanks to its extremely polarized status.
Unfortunately for MSNBC, it came in dead last, with just 5 percent of Americans saying they trusted it most. 8 percent, by comparison, chose "The Daily Show."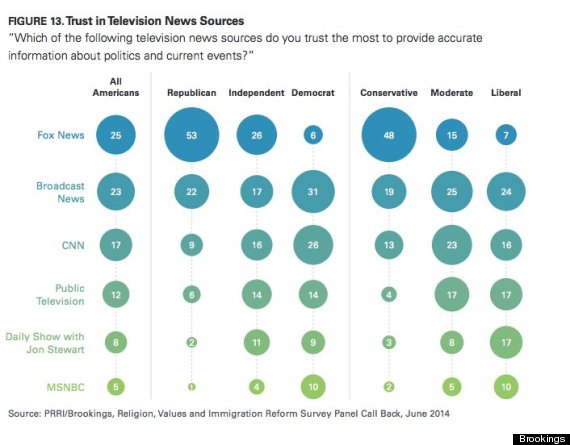 The findings come just weeks after another study showed that Stephen Colbert did a better job at informing people about campaign finance issues than traditional news outlets.