We knew we needed to see Pamukkale... but we never realized how badly we wanted to swim in it.
The region of stunning Turkish pools -- whose name means "cotton castle" -- has welcomed bathers to its restorative mineral waters for thousands of years. And it looks like summer 2014 will be no exception.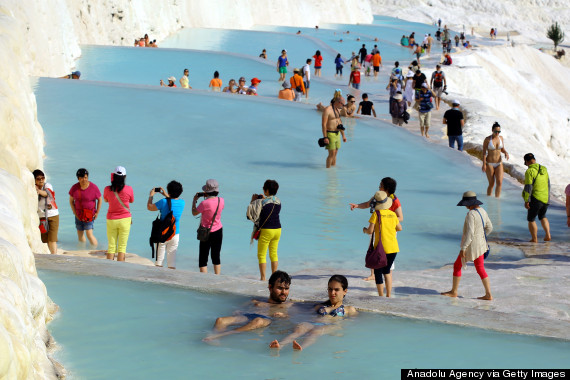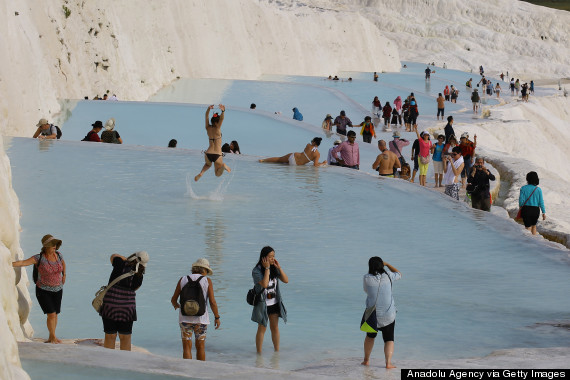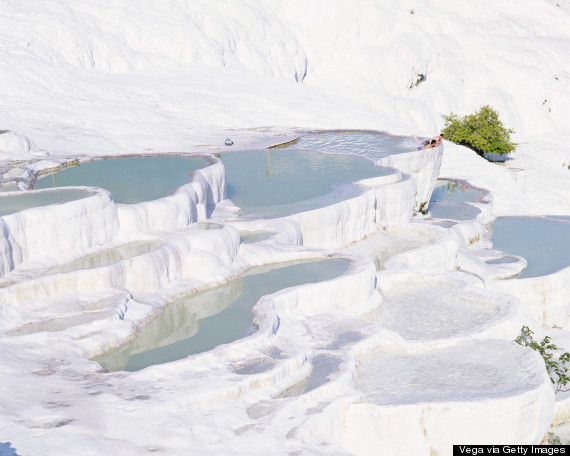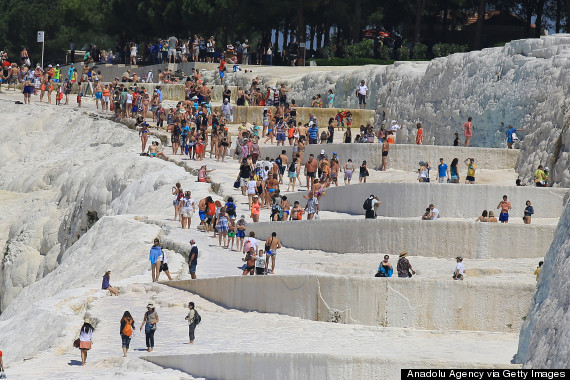 The Pamukkale site includes a step-like stack of travertines, or calcium carbonate shelves, filled with warm, milky-blue water. The formation is so striking that the ancient Romans built a spa town here, and UNESCO declared it a World Heritage Site in the 80s.
You can visit Pamukkale by day, when the pools sparkle with naturally heated, 96-degree water. And when that sun goes down? Winning.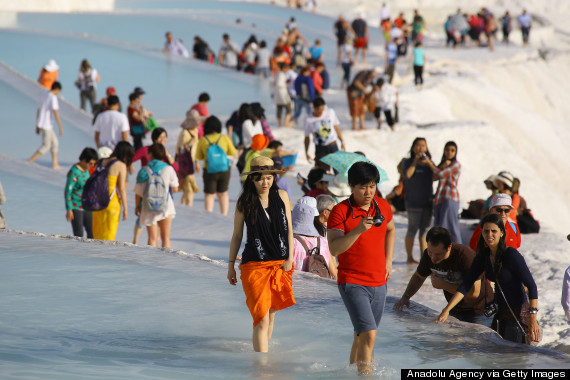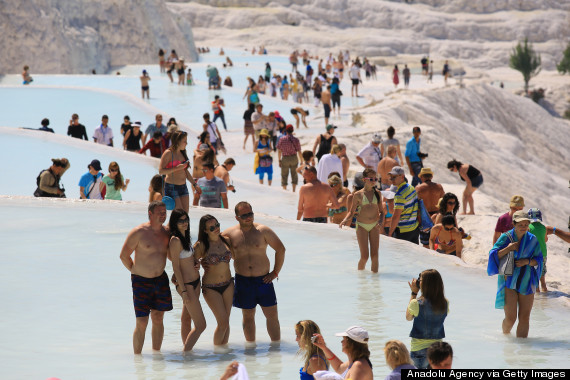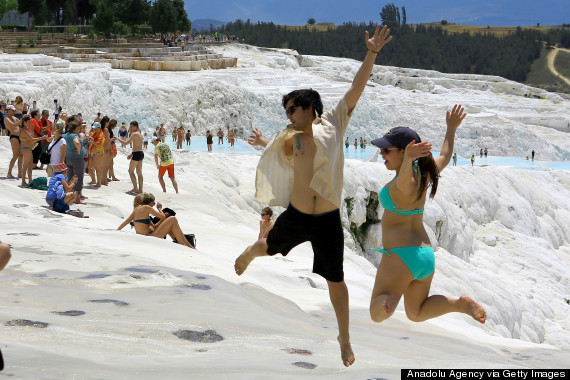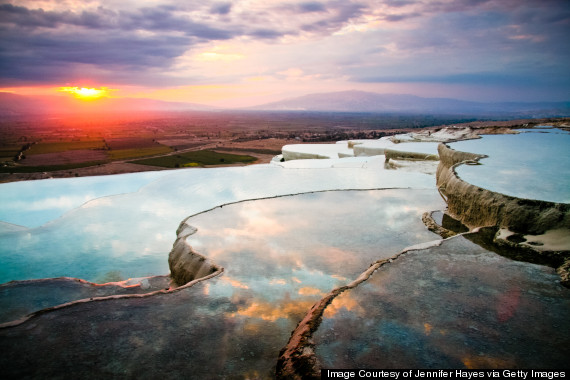 BEFORE YOU GO
PHOTO GALLERY
Natural Hot Springs Destinations