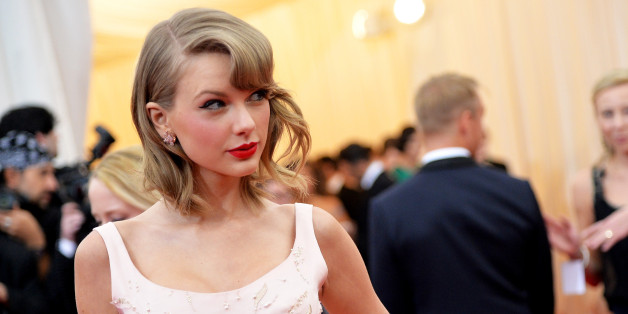 What does Major League Baseball have to do with Taylor Swift? Admittedly, not much -- at least, not that we're aware of.
That makes Monday afternoon's events all the more remarkable: A handful of MLB teams went all in on what appears to have been an impromptu digital sing-along to Taylor Swift's 2008 hit, "Love Story."
The official @MLB Twitter account started it off with a picture of two baseball gloves resting next to each other on a bench. The image was captioned with the punny phrase, "It's a glove story..."
A mere six minutes later, the LA Dodgers responded, tweeting the opening lines of "Love Story" back at the MLB. From there, the tweets spiraled into a full-blown sing-along, involving witty lyrical additions from nine other teams from around the league:
The @MLB Glove Story
A "glove" story, indeed.
BEFORE YOU GO
PHOTO GALLERY
Celebrity Baseball