There's something creepy about former airports.
Maybe it's the eerie realization that someplace so impressive and so hulking -- someplace with the longest runway in Europe or the world's first international terminal -- can be brought down by something as small as a bomb burst or bum banking deal.
Some of these failed airports have found new lives, and some of them remain abandoned and alone. Either way, we don't expect takeoffs anytime soon.
Niscosia International Airport
These lonely seats have awaited passengers since 1974, when the Turks invaded Cyprus and bombed the island's main airport. Giant rusty airplanes litter the grounds.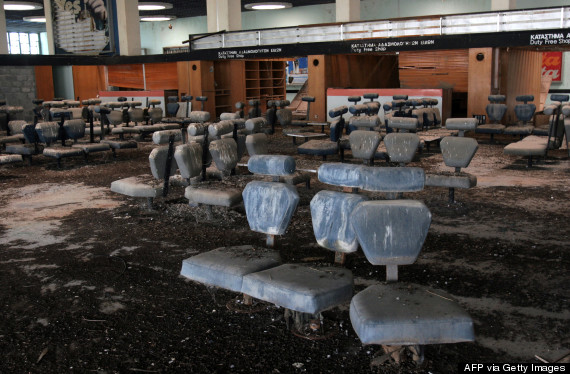 Floyd Bennett Field
New York's first municipal airport was where a young Amelia Earhart won an airplane race in 1933. The grounds are now part of a national recreation area in Brooklyn.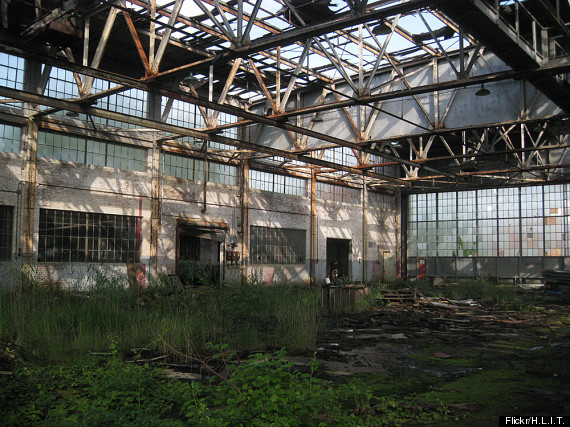 Yasser Arafat International Airport
This airport on the Gaza Strip had a tragically short lifespan -- the "shiny" $86 million facility with a VIP lounge opened in 1998, but it shut down less than three years later when parts were destroyed by Israeli air strikes.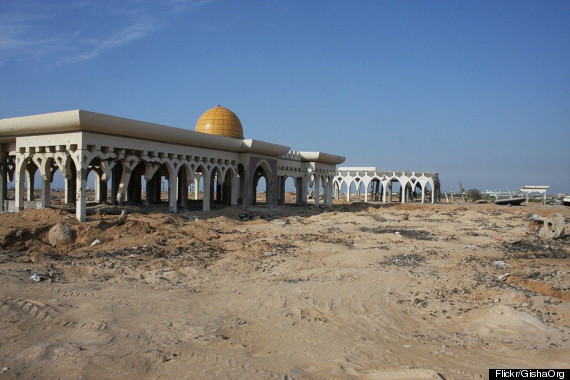 Ellinikon International Airport
The airport closed in 2001, but those savvy Athenians reworked it into a host site for the 2004 Olympic Games. Match-ups in baseball, softball, canoeing, kayaking and field hockey took place here.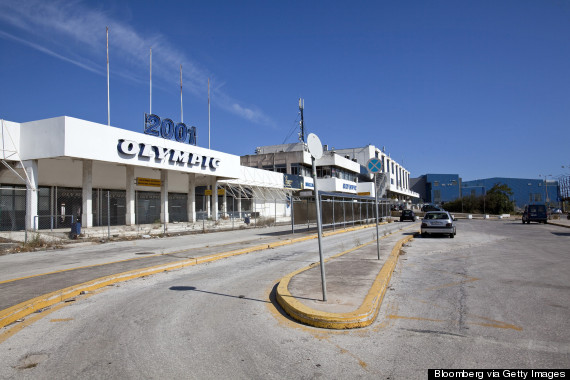 Tempelhof Airport
This airport in Berlin was the first in the world to have an underground railway, and it was a landing site for aid planes delivering food to West Berlin during the Cold War. Now Tempelhof is a public recreation space about the size of Central Park-- bike paths, barbecues and a beer garden are scattered among former runways.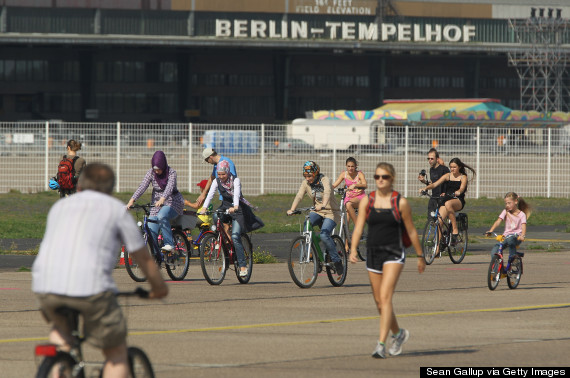 Ciudad Real Central Airport
The most famous of Spain's "ghost airports" opened in 2009 with the longest runway in Europe. Things took a turn soon after-- the operators declared bankruptcy in 2012. The airport went up for sale last year, but so far there are no reports of a buyer.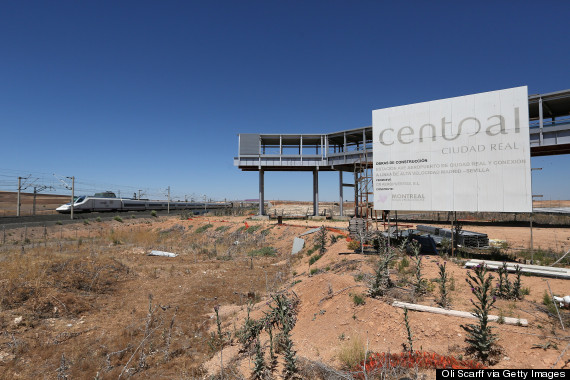 W.H. Bramble Airport
On the Caribbean island of Montserrat, you'll find remnants of a posh little international airport that was obliterated by a volcano in 1997.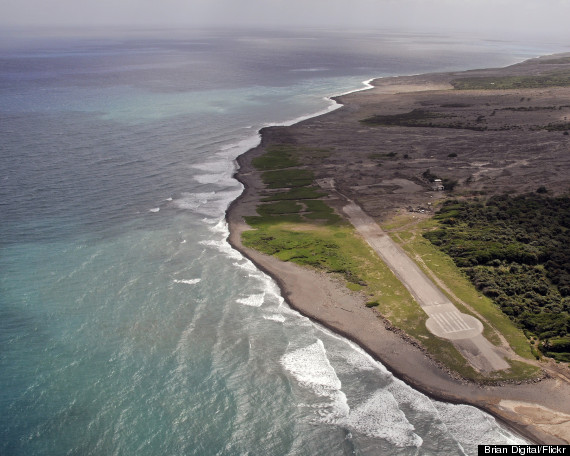 Robert Mueller Municipal Airport
The beautifully derelict airport in Austin was recently re-developed into an "energetic new hub" with cookie-cutter homes and a 400,000-square-foot residential district where residents can "grab a latté, burrito or pizza and conduct their banking." How quaint.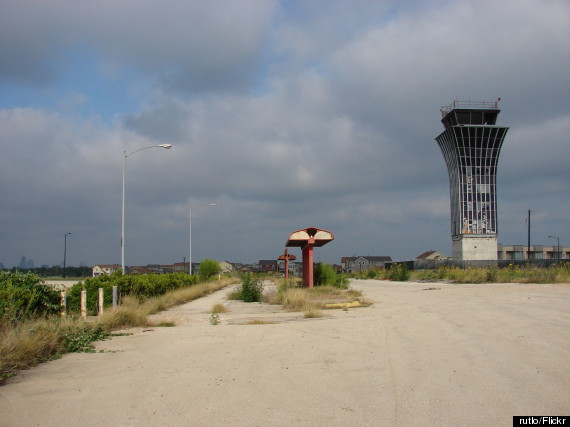 Croydon Airport
Croydon's last flight departed in 1959, but you can still visit the site of the world's first international terminal on the first Sunday of each month. The history is "fascinating," as Croydon was bombed in the first major air raid on London during World War II.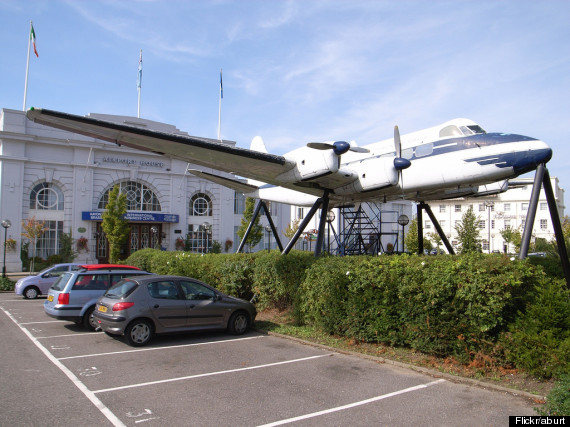 Kai Tak Airport
This Hong Kong airport closed in 1998, but last year it re-opened as a cruise ship terminal. After a $309 million renovation, Kai Tak can now berth two massive cruise ships with spectacular views of the harbor and a rooftop garden.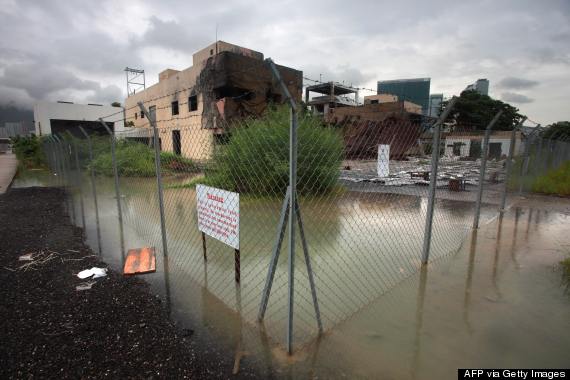 Stapleton International Airport
How 'bout living in the shadow of a control tower? What served as Denver's primary airport from 1929 to 2005 is now a residential and retail development with houses, apartments and a cute little main street. BEFORE YOU GO
PHOTO GALLERY
The World's Best Airports For 2014