After the emoji interpretation of Beyonce's "Drunk in Love" video went viral earlier this year, it was only right that the awesomeness found its way to our closets.
With that said, Beyoncé is offering fans a chance to rock her emoji-fied lyrics on their sleeves (literally) with two T-shirts for her songs "Drunk in Love" and "Blow."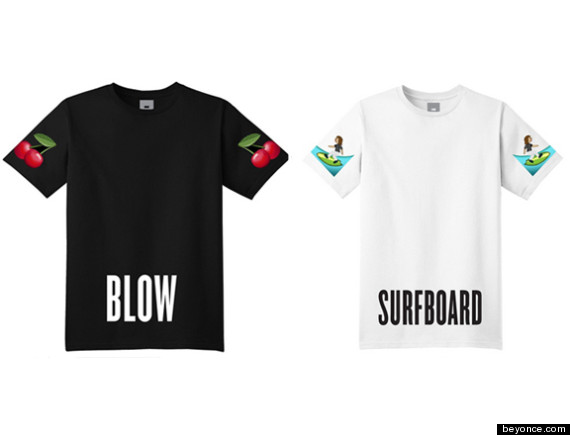 As you probably guessed, the little surfer dude emoji represents everyone's favorite line/word from "Drunk In Love": Surfboard. And then there's the cherries emoji for "Blow," which are a nod to the sexually suggestive themes in the tune. Clever. But, we've got our fingers crossed for a "Yonce" tee with perhaps a set of lips or liquor bottle emoji. #justsayin
Right now the tees are only available for pre-sale and retail for $40. What do you think of Bey's emoji-fied fashions?
BEFORE YOU GO
PHOTO GALLERY
Beyoncé's Style Evolution