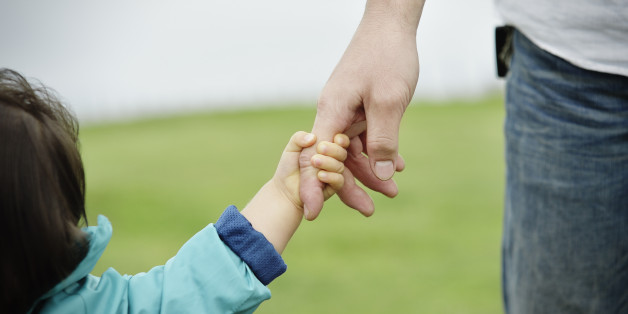 For parents, there is no greater fear than the death of a child.
This devastating loss raises difficult questions about how to cope and how to properly memorialize a life cut tragically short.
"There are many, many extra challenges that bereaved parents face," said Therese Rando, a clinical psychologist with the Institute for the Study and Treatment of Loss, and author of How To Go On Living When Someone You Love Dies.
"I had one patient, who was both a widow and a bereaved parent, tell me that when she lost her husband, it felt like she'd lost her arm," she said. "But when she lost her son, it was like the loss of a lung. The psychological relationship between parents and children is so different than any other."
In order to draw something positive from the loss of a child, many parents choose to give back in some concrete way. Our new Third Metric series will explore this calling, telling stories of parents committed to making a difference for others while honoring their own children.
Take Betsy and Steve Peterson. Their 8-year-old son Sam collapsed just before Christmas in 1995 and died from multiple organ failure shortly thereafter. For reasons his doctors never fully understood, Sam had been born with congenital heart defects, and he spent much of his brief life in and out of doctors' offices and operating rooms.
Within a year of his passing, Sam's parents had started the Children's Heart Foundation.
"It literally started around the dining room table, as most organizations similar to ours do," said William Foley, executive director of the nonprofit. "It was getting friends and family together at home and saying, 'What do we do about this? Where do we go from here?'"
The Petersons began by throwing a benefit to fund research on congenital heart defects, and more events followed. Now, the Children's Heart Foundation has 15 chapters across the United States and has contributed more than $6 million toward roughly 60 research studies, according to its own data.
"As a dad, you want to fix it. This is our way of trying to fix it," said Foley, whose 19-year-old son was also born with congenital heart defects. "We've had families whose children have passed and who have stayed involved with us. It's about their ability to memorialize their child and make a difference. It's a really, really powerful thing."
The process of starting a charity in the wake of a child's death is delicate and complex. Rando, the clinical psychologist, has counseled parents who've thrown themselves into charity as a way of staving off the hard, sad work of grieving.
Yet for others, starting a charity is an invaluable part of the mourning process, helping them re-establish meaning in their lives and fulfill their need to serve as caretakers. It also ensures the most important people in their lives have not been left behind.
"One of the things that parents are most afraid of is that people are going to forget their child," said Rando. "If you start a foundation, every time you mention it, it's a way of reminding people, 'My child was here. He was important.'"
Join us as we tell their stories.
If you or someone you know has started a charity after the loss of a child, we'd love to hear your story. To submit a nomination, email thirdmetric@huffingtonpost.com.