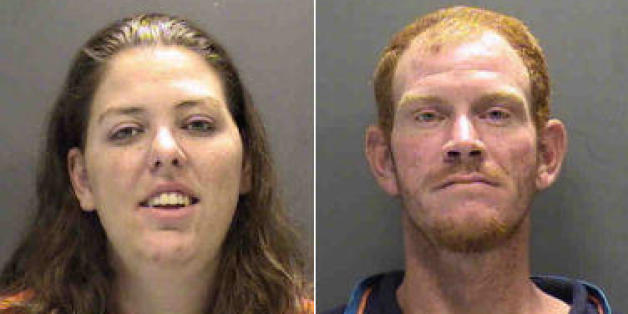 Maybe they were trying to speed read.
Tiffany Stoltz, 23, and Raymond King, 28, are accused of cooking meth on the grounds of the Jacaranda Public Library in Venice, Florida, the Sarasota Herald-Tribune reports.
The Sarasota County Sheriff's Office received a tip on Monday that someone appeared to be making meth near the library, according to the Bradenton Herald. An undercover officer responded to the scene and reported that King "removed several items from his backpack, and began mixing liquids," according to a news release. Stoltz was sitting on a mattress nearby.
The couple was taken into custody. Officers recovered common meth-making ingredients such as pseudoephedrine, liquid petroleum fuel, lithium batteries and tubing.
Stoltz and King are homeless, according to the Bradenton Herald, and police say King had been living at the library for about a month.
They are both charged with felony counts of attempt to manufacture methamphetamine and possession of listed chemicals with intent to manufacture.
As Barbara Hijek notes in the Sun Sentinel, "Guess they wanted to make their meth by the book.
Like Us On Facebook |

Follow Us On Twitter |

Contact The Author