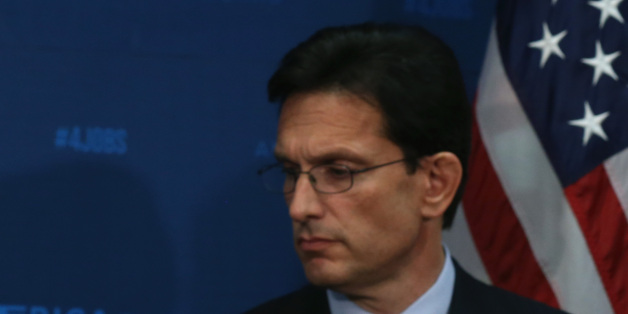 Were you "surprised" by House Majority Leader Eric Cantor's defeat in a congressional primary on Tuesday night? Were you "shocked"? "Stunned"? "Speechless"?
Well, you weren't alone. It seemed that practically every political journalist in America was scrambling to find just the right phrase that would sum up the earth-shattering, staggering, unbelievable, erm...OK, what's another thing that means "super-crazy, WHOA"???
Here are some of our favorites.
"An OMG day in American politics" — Rachel Maddow
"One of the most stunning primary election upsets in congressional history" — New York Times
"Oh my gosh! Can we say holy you-know-what on television?" — Don Lemon.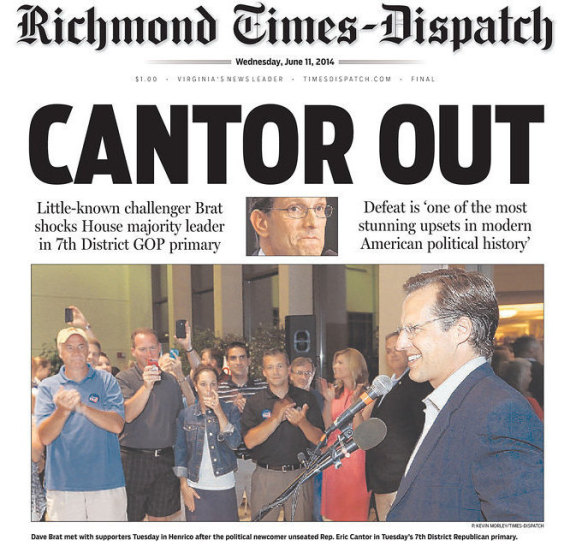 "A shocking defeat" — Richmond Times-Dispatch
"An operatic fall from power, swift and deep and utterly surprising" — Washington Post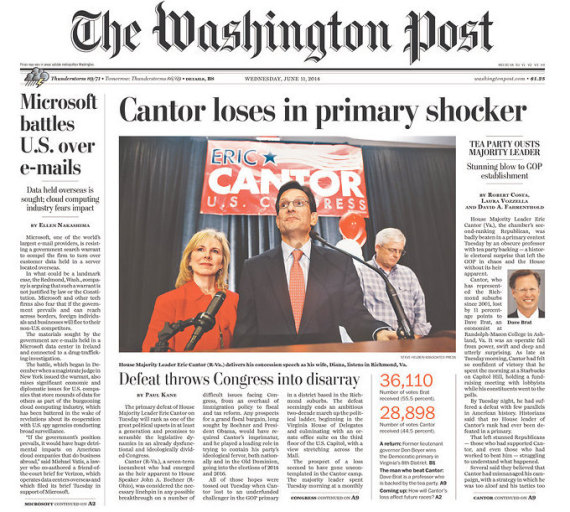 "An upset for the ages" — Associated Press
"An almost unprecedented defeat" — Time