Suit shorts are not okay, Fox News.
The controversial summer trend has been getting a lot of attention in recent days, with everyone from NPR to Esquire debating the merits of wearing shorts with a suit jacket.
The female hosts of "Outnumbered" sounded off about short suits on Wednesday, and they weren't fans. Then, guest co-host and Fox News correspondent Jesse Watters decided to show his colleagues what the trend looks like in real life.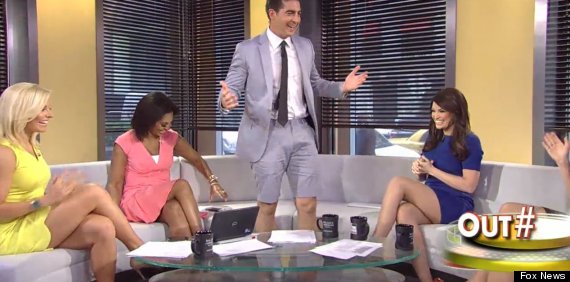 We desperately wish we could unsee this.