Hundreds of thousands of residents of Mosul left their homes on Tuesday as militants of the Islamic State Of Iraq and the Levant (ISIS) took over Iraq's second largest city.
Pictures taken on Tuesday show long lines of men, women and children from Mosul and the surrounding province waiting to enter the country's autonomous Kurdish region. According to the International Organization for Migration, out of Mosul's 2 million residents an estimated 500,000 have already left.
"We are frightened because we don't know who they are," a 40-year-old man told Reuters. "They call themselves the revolutionaries. They told us not to be scared and that they came to liberate and free us from oppression," he added.
On Wednesday, ISIS closed in on Iraq's largest oil refinery and the nearby city of Baiji, as well as the city of Tikrit.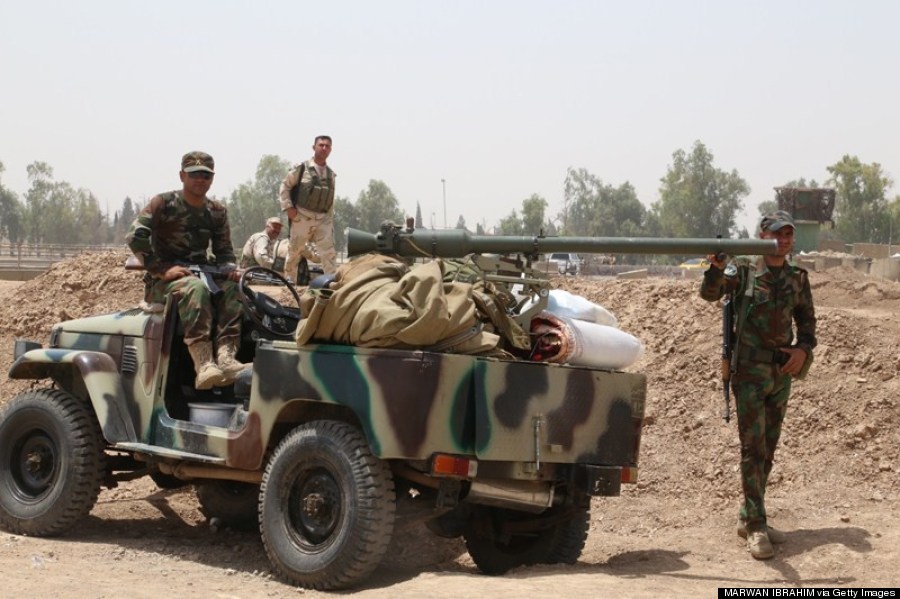 Members of the Kurdish Peshmerga force secure an area west of the northern city of Kirkuk, on June 11, 2014. Jihadists seized all of Mosul and Nineveh province, long a militant stronghold and one of the most dangerous areas in the country, and also took areas in Kirkuk province, to its east, and Salaheddin to the south. (MARWAN IBRAHIM/AFP/Getty Images)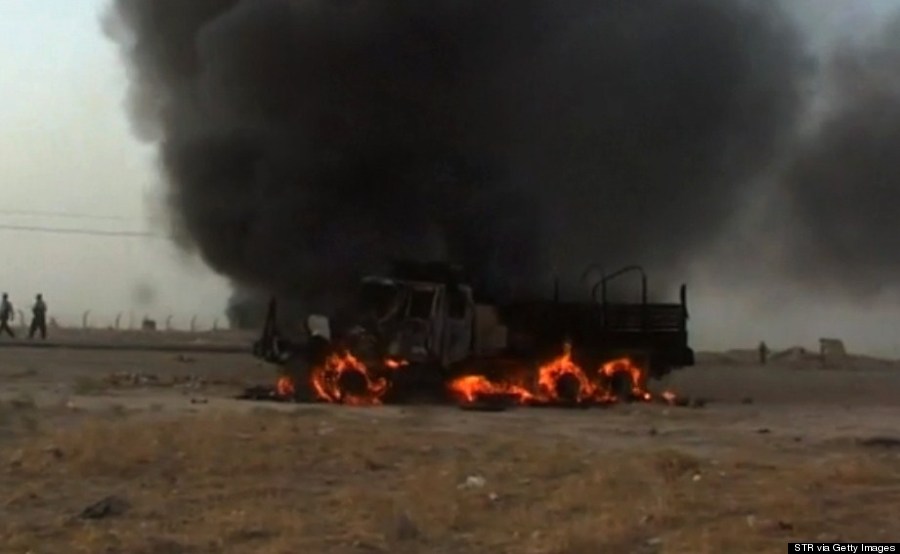 A picture taken with a mobile phone shows a vehicle ablaze on a road in Hawijah, west of Kirkuk, in northern Iraq on June 11, 2014. (STR/AFP/Getty Images)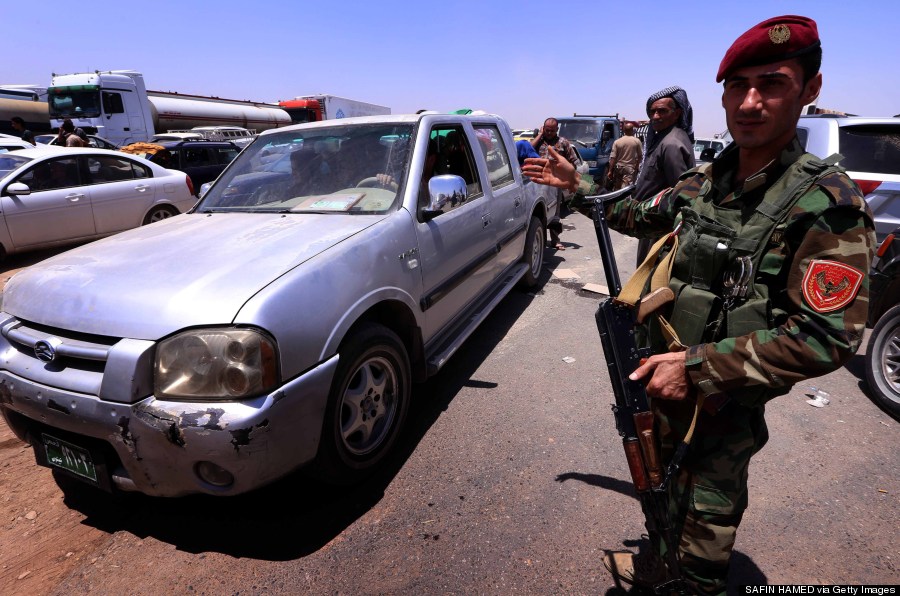 Iraqi families fleeing violence in the northern Nineveh province gather at a Kurdish checkpoint in Aski kalak, 40 kms West of Arbil, in the autonomous Kurdistan region, on June 10, 2014. (SAFIN HAMED/AFP/Getty Images)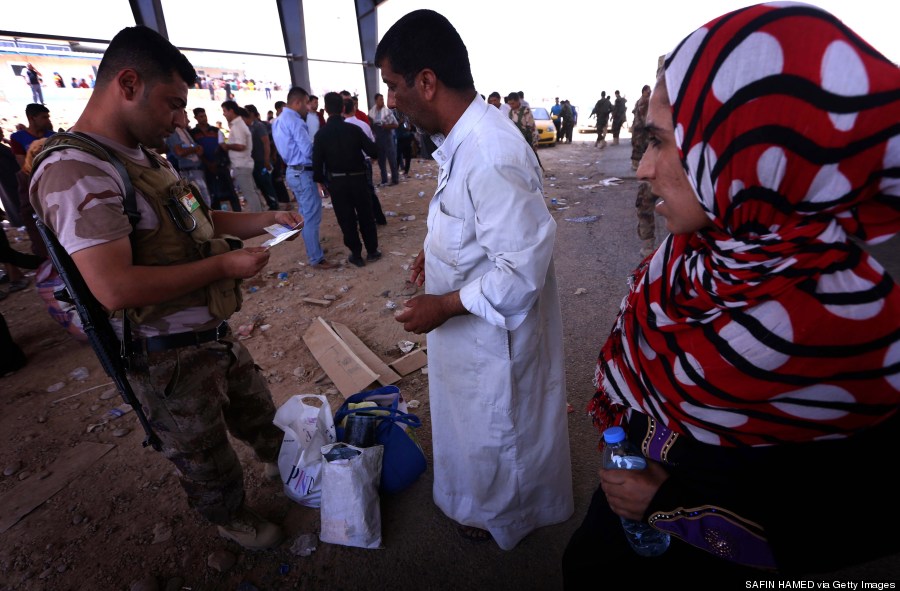 An Iraqi Kurdish security guard checks the ID cards of Iraqi families fleeing violence in the northern Nineveh province as they gather at a Kurdish checkpoint in Aski kalak, 40 kms West of Arbil, in the autonomous Kurdistan region, on June 10, 2014. (SAFIN HAMED/AFP/Getty Images)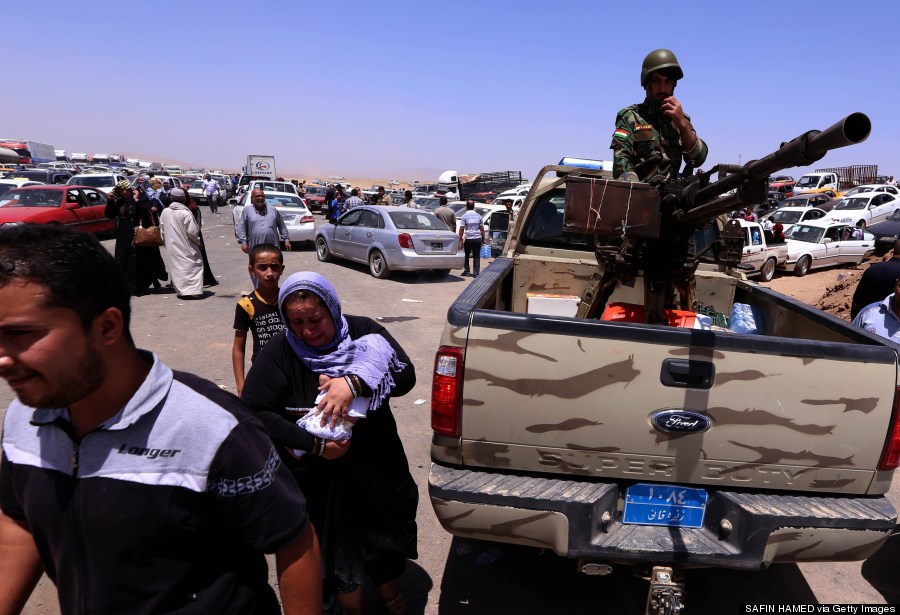 Iraqi families fleeing violence in the northern Nineveh province gather at a Kurdish checkpoint in Aski kalak, 40 kms West of Arbil, in the autonomous Kurdistan region, on June 10, 2014. (SAFIN HAMED/AFP/Getty Images)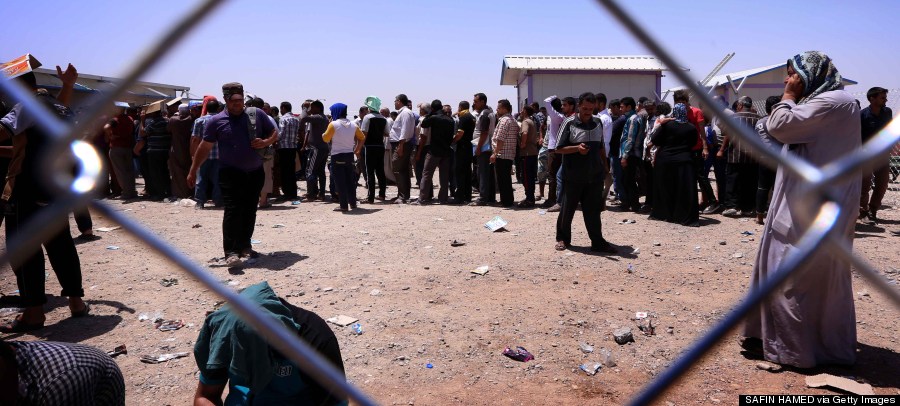 Iraqi families fleeing violence in the northern Nineveh province gather at a Kurdish checkpoint in Aski kalak, 40 kms West of Arbil, in the autonomous Kurdistan region, on June 10, 2014. (SAFIN HAMED/AFP/Getty Images)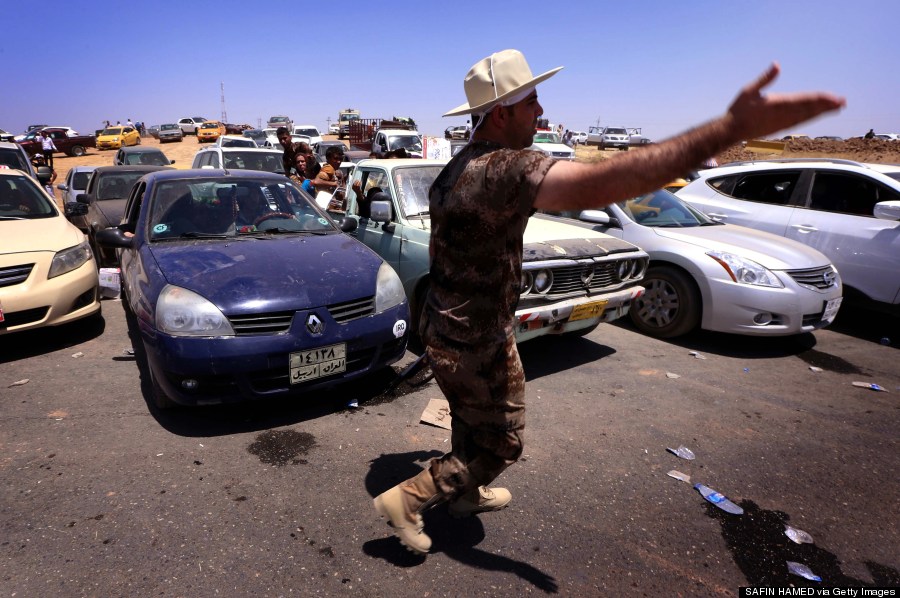 An Iraqi Kurdish security guard gestures as families fleeing violence in Iraq's northern Nineveh province wait in their vehicles at a Kurdish checkpoint in Aski kalak, 40 kms West of Arbil, in the autonomous Kurdistan region, on June 10, 2014. (SAFIN HAMED/AFP/Getty Images)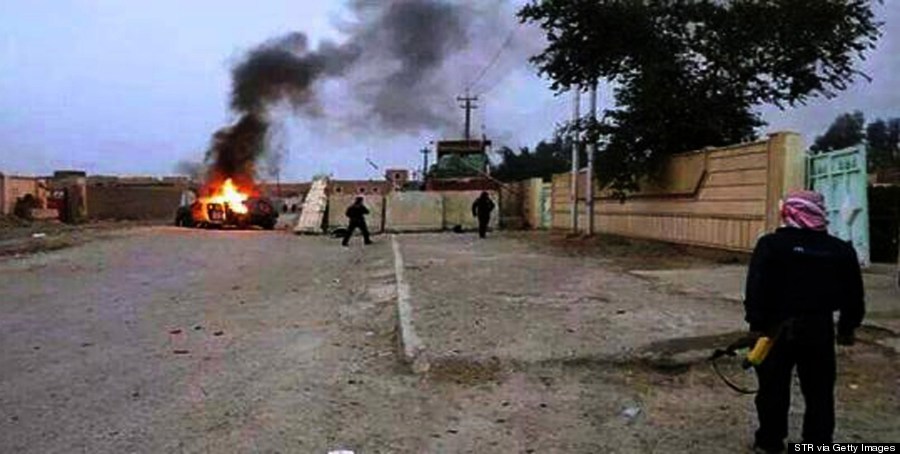 A picture taken with a mobile phone shows an armed man watching as a vehicle, reportedly belonging to Iraqi security forces, is seen in flames on June 10, 2014 in Mosul, some 370 kms north from the Iraqi capital Baghdad. (STR/AFP/Getty Images)