He endured 76 subzero nights during the winter months and swarms of mosquitoes once summer hit, but Rudy Hummel did it -- he slept outside every night for one year.
Hummel, 17, braved the elements for the final night on Friday when he slept in his tree house outside of his Hermantown, Minnesota, home, according to his blog, Snore Outdoors. The Boy Scout invited friends to join him on his 365th night sleeping outside, a feat that not only confirmed the teen's determination, but also brought in a significant amount of funds for two causes.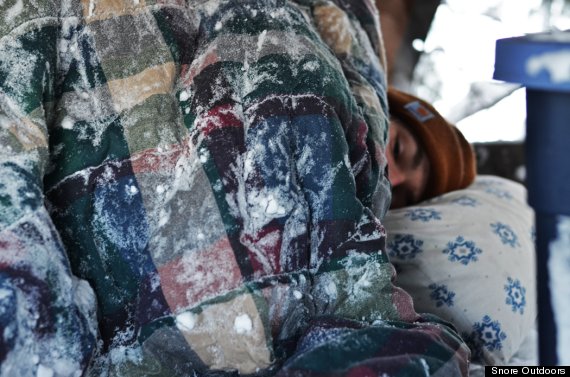 Throughout his journey, Hummel raised money and awareness for Habitat for Humanity, an organization that builds shelters for the homeless, and the Hawk Ridge Bird Observatory, a group that protects migratory birds.
Altogether, Hummel has raised $6,000, and he's still accepting donations, according to the Duluth News Tribune.
Hummel drifted off to sleep almost immediately when he climbed into bed on Saturday night -- though he did admit to feeling like he had "smashed" his moral compass -- and said that he wouldn't hesitate to take on the challenge, with a polar vortex and all, again.
"What a unique and incredible journey," Hummel wrote in his final blog post. "I'd do it all over again in a heartbeat."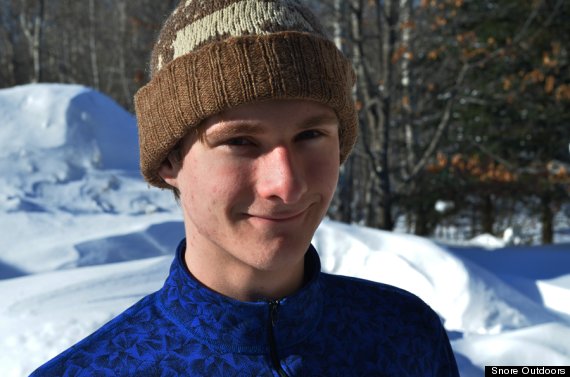 In standard Boy Scout form, Hummel was pretty resourceful when it came to staying protected while sleeping outdoors. He built a shelter out of frozen water crystals, which kept him warm during snow storms, but would start to melt once it was exposed to temperatures higher than 32 degrees.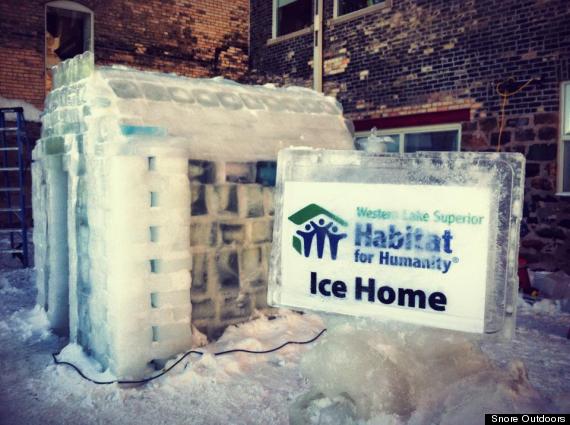 The experience has helped Hummel to better understand homelessness, and also reinvigorated advocates who have already committed to helping people in need.
"It helped to energize us in our work," Daryl Yankee, executive director of Western Lake Superior Habitat for Humanity, told the Tribune. "It didn't take him long to start thinking about his experience as it relates to other people and how they don't always have a choice."
Rudy Hummel is back in the comforts of his own home, but is continuing to raise funds. Find out how you get involved here.