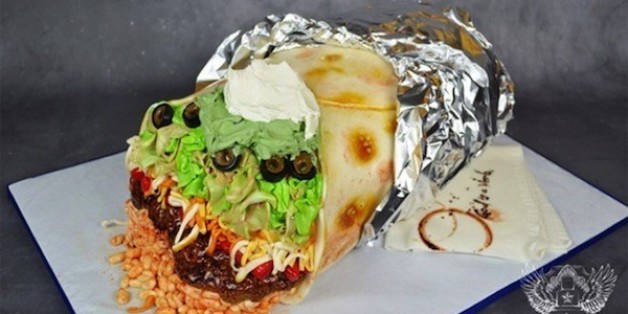 Folks, we're about to confuse you. We apologize in advance, but it's not us, it's them. And by them we mean the very talented, but very tricky food bloggers.
These bloggers are making peculiar foods that have us questioning our senses -- burgers that aren't really burgers, pizzas that you wouldn't eat for dinner, and chicken nuggets that aren't the least bit salty. They're desserts; and they're masquerading as savory foods.
These odd desserts make us think of Rene Magritte's "The Treason of Images" painting of a pipe under which he's written, "This is not a pipe." Magritte was making a philosophical statement. We're going to borrow his style to make a very different statement: we're going to warn you guys that these foods are not what they seem, not just philosophically but ACTUALLY.
Want to read more from HuffPost Taste? Follow us on Twitter, Facebook, Pinterest and Tumblr.