For centuries, artists have been obsessed with painting the natural beauty of the nude female form. Yet, somewhere along the way, some ditched the canvas, going from painting the body to painting the body. And thus body art, the art world's naughty take on "Where's Waldo," was born.
Emma Hack is one of the key figures in the contemporary skin art world, meticulously hand painting naked bodies to match their environments so much so that they nearly disappear. Pressed against dizzying patterns and vibrant colors, Hack's models are all but subsumed by their environments. But shift you're eyes and you'll notice the familiar shape of a human form outlined emerge like a ghost from the swirling colors and shapes.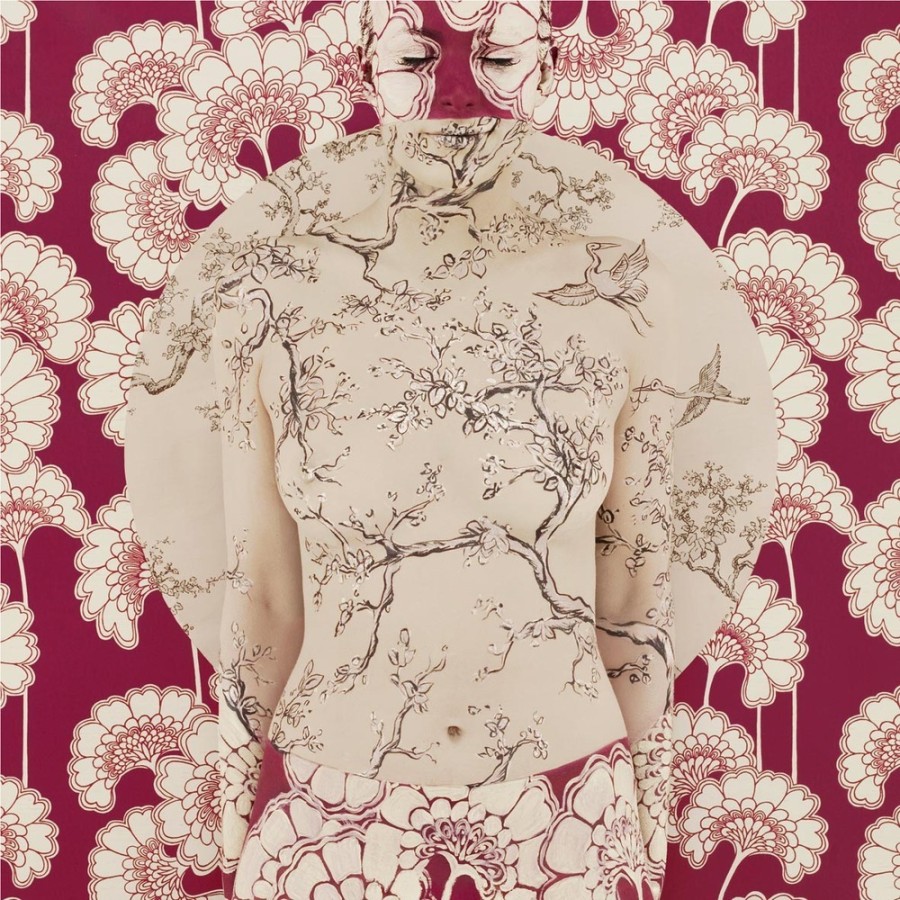 When in school, the Australian artist worked creatively with face paint and makeup, later extending her hobby down below the neck. Soon she'd mastered the unique practice of skin illustration, combining elements of painting, photography and performance to craft deliciously mischievous images. Hack became a household name -- in the skin art world, at least -- after contributing her aesthetic vision to Gotye's iconic music video, "Somebody That I Used To Know." She called the project, which took 23 hours to create, "the hardest thing I have ever had to do."
Although the Gotye endeavor was particularly intense, most of Hack's works are no small feat, taking between 15 to 19 hours to complete. When you think about the prospect turning a human being into a living, breathing optical illusion, the time frame doesn't seem so outrageous. In the works below, see Hack transform her models into chameleons, meshing with the ornate wallpaper of artist Florence Broadhurst. The vibrant colors and spindling patterns are hypnotic so in themselves, you'll almost forget all about the naked body right in front of your face. Almost.
See more of Hack's work here and let us know your thoughts on this unorthodox artistic method in the comments.
PHOTO GALLERY
Who Needs A Fig Leaf When You Have Camouflage!
BEFORE YOU GO
PHOTO GALLERY
Emma Hack - Body Painting