Are you a wealthy Londoner with an appetite for risky investments and also delicious burritos? Then have we got a deal for you.
Chilango, a small Mexican-food chain operating in some of London's snobbiest neighborhoods, is raising cash by selling bonds that pay 8 percent interest per year for four years. That's a pretty high interest rate these days, more than the 5 percent junk bonds are paying.
As an added incentive, anybody who invests at least 10,000 British pounds, or nearly $17,000, gets a free burrito per week for each of those four years.
Here is some math: Chicken burritos at Chilango cost 5.99 British pounds, while pork burritos cost 6.99. If you enjoy consuming roasted dead pig, as I and The Wall Street Journal do, then investing in this bond will save you more than $600 per year in burritos.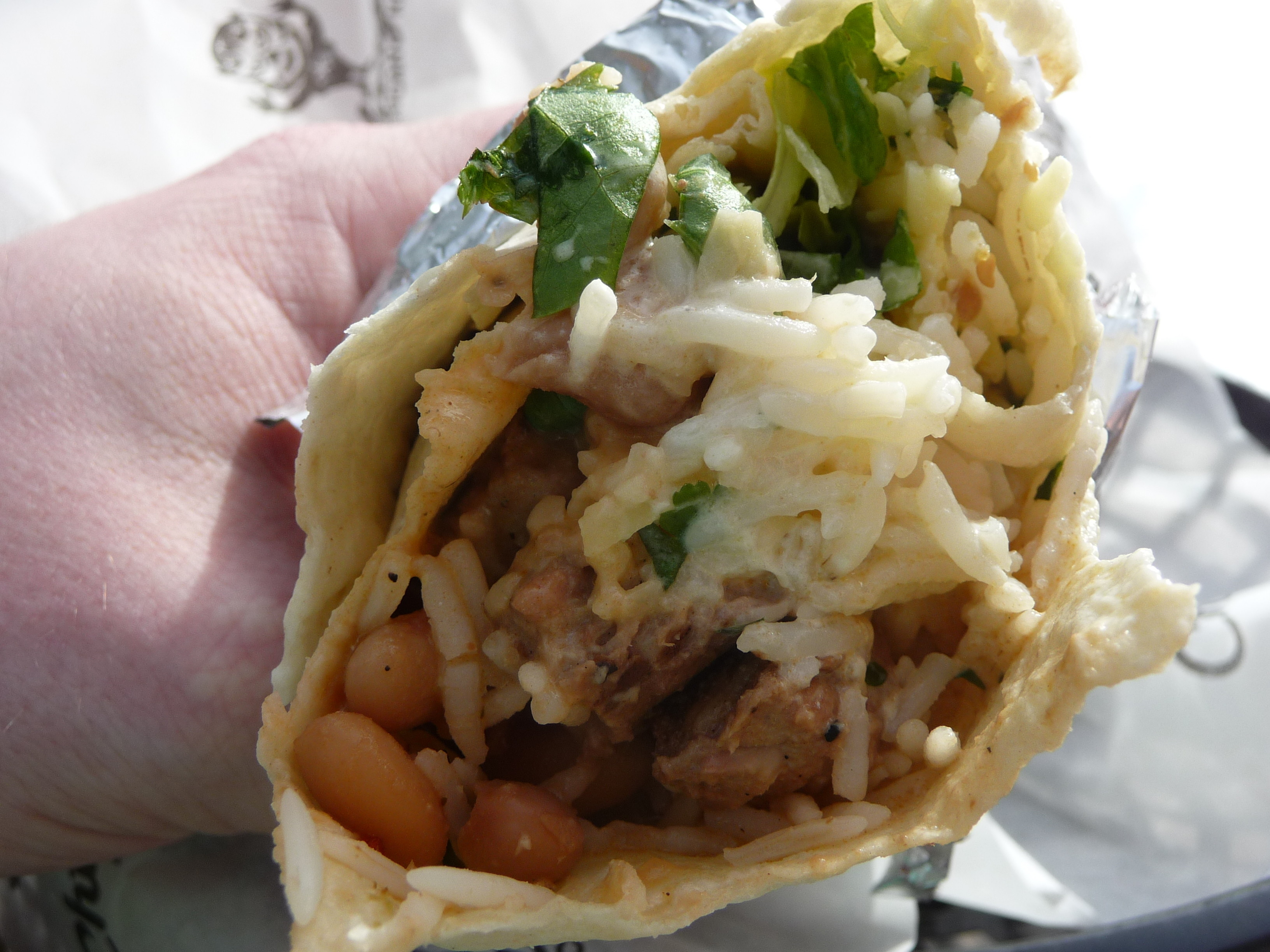 So far only 89 people have invested in the bonds, which are for sale at the crowdsourcing site Crowdcube. But after just a couple of days, the company is more than a third of the way to raising its target of 1 million pounds.
Before you clean out your 401(k) to jump on this opportunity, consider that probably only rich people could or should buy $17,000 in Chilango bonds. There is a good risk that you might not get your money back, or that you might show up hungry at a Chilango one day, burrito-paying bond in hand, and find the doors closed forever. The restaurant business is notoriously difficult. Perhaps, as Quartz notes, there is an unflattering reason Chilango is banging a tin cup on Crowdcube instead of getting a proper bank loan.
Still, Chilango's slick promotional video shows people lining (or "queueing," as they say over there) up around the block for burritos, so who knows? Early investors include former executives of the U.K. branches of Krispy Kreme and Domino's, who might be expected to know what they're doing.
And raising money this way is a clever PR stunt, at the very least. It follows in the footsteps of Naked Wines and other companies that have offered free stuff along with their bonds, Quartz notes. The company says it is using crowdfunding to better reach the masses. Investors should hope its ability to sell burritos is on par with its ability to sell itself.