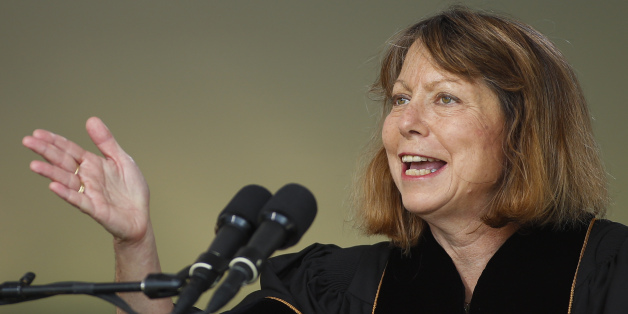 Former New York Times editor Jill Abramson has lined up her next gig: a teaching post at Harvard.
Times media reporter Ravi Somayia reported on Thursday that Abramson, whose controversial firing sent shockwaves through the paper and the wider media world, will teach a course in narrative non-fiction at the university in the fall.
The Harvard Crimson then confirmed the news:
Jill Abramson '76, former @nytimes Executive Editor, will join Harvard English Department for 2014-15 academic year, University announces.

— The Harvard Crimson (@thecrimson) June 12, 2014
Media watchers have been eagerly awaiting to see what Abramson's next move would be since her ouster. She has kept up a public profile, appearing at a string of media awards shows. Politico's Mike Allen also reported that she may write for Vanity Fair.