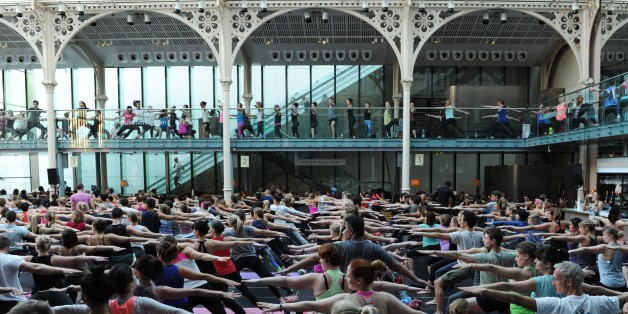 Lululemon will soon be learning a lot more about you.
The purveyor of stretchy yoga pants is going to start collecting customer data after years of avoiding it, chief executive Laurent Potdevin said on Thursday.
"We've actually never used a lot of data in the history of Lululemon, and we are shifting that as quickly as possible," Potdevin said on a conference call with analysts. "We've got a very loyal guest, and we should learn a lot more about him or her."
So Lululemon is building a system to take it "into the future," he said.
Unlike most retailers, Lululemon does not have a lot of customer data, Potdevin admitted. Most large retailers use computer programs to track buying habits so they can tailor marketing to certain shoppers and try to predict what customers are going to buy, among other goals.
Potdevin's predecessor Christine Day, who left the company last December and now runs Canadian health food company Luvo, shunned such tactics. She once said that mass data collection gives companies a "false sense of security."
Instead, according to a 2012 Wall Street Journal report, Day used low-tech tactics to learn about customers: Workers were trained to eavesdrop on customer complaints, and shoppers were invited to leave suggestions on chalkboards in stores.
The privacy policy on Lululemon's website, which was last updated in January 2013, says the retailer "may collect personal information in connection with your use or purchase of Lululemon's products and services."
The policy goes on to say: "The personal information that Lululemon may collect may include your name, username, password, email address, age, date of birth, gender, address, telephone number, credit card and debit card numbers (with expiration dates), personal preferences, and any other personal information that you choose to include in your profile, your submissions of your goals to Lululemon, or in other communications to Lululemon."
Potdevin did not specify the types of data Lululemon will collect, nor when this collection might begin. Lululemon did not respond to a request for additional comment.