Mila Kunis gives rare insight into her personal life for Marie Claire's July cover story.
The 30-year-old, who is expecting her first child with fiance Ashton Kutcher later this year, rarely speaks about love. Neither does Kutcher, who once said he is "going to do everything in my power to have this relationship be private." Their story, however, is well known -- they began dating in 2012 and are now engaged, though they have been friends since meeting on the set of "That '70s Show" back in 1998.
"One day, it just changed," Kunis said of their relationship. "All of a sudden, it wasn't the same. And I was really proud of myself for acknowledging that. The best day of my life so far was the proposal. I cried. I was a mess. Not to discredit any relationships in my past, but this relationship is different."
As for her birthing plan, Kunis says Kutcher will be in the delivery room when she gives birth to their baby, but the actress suggests he stay put in one particular position.
"Two people are allowed in my delivery room. My doctor and my significant other," Kunis told the mag. "And he is staying above the action. He'll be head to head. Not head to vag. Unless he wants to risk his life and see. But I wouldn't if I were him. I highly doubt he wants to see that being ripped apart and shredded. Because it will be shredded. It's just a matter of how badly."
With a baby and a wedding coming up, Kunis' life is certainly a whirlwind. Still, she is all about seizing opportunities that come her way these days. That's why, she tells Marie Claire, she embraced a Year of Yes.
"I was really good at saying no," Kunis said. "I decided I was just going to say yes to any opportunity that came, no matter how crazy. And it changed my life."
Check out Kunis' full interview in the July 2014 issue of Marie Claire, on newsstands June 24.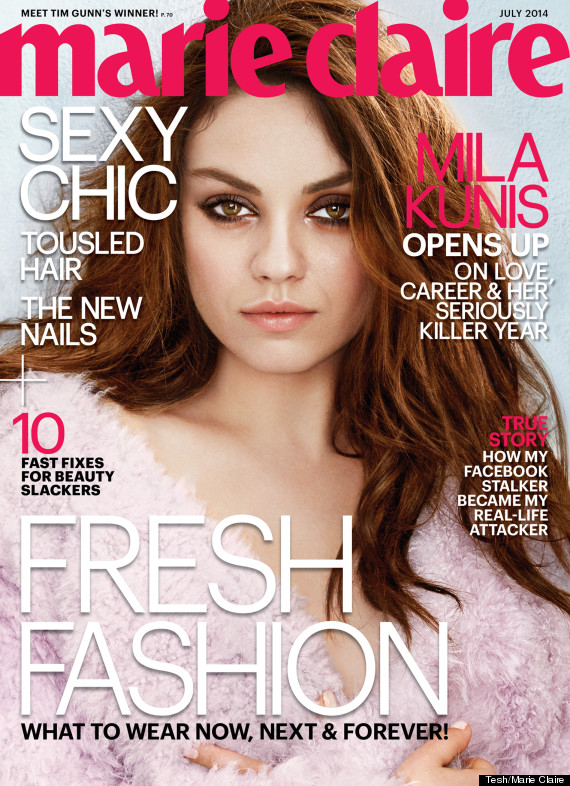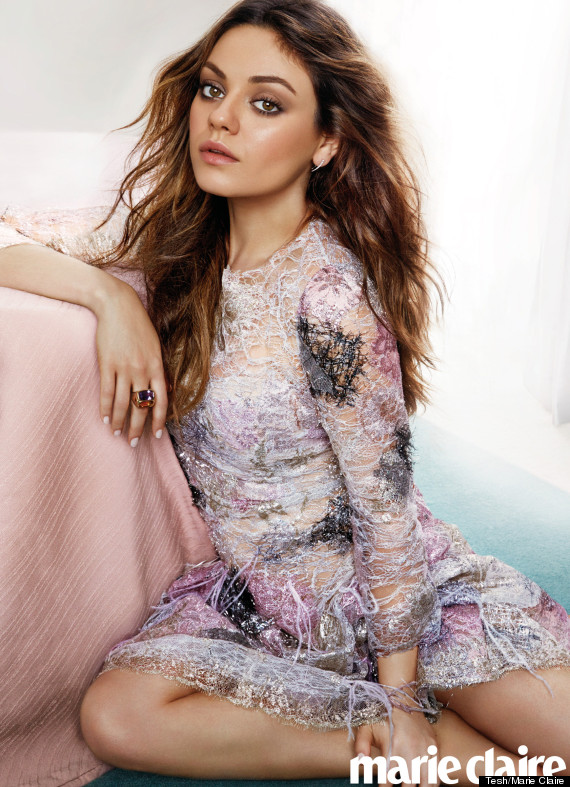 BEFORE YOU GO
PHOTO GALLERY
Celebrity Babies On The Way