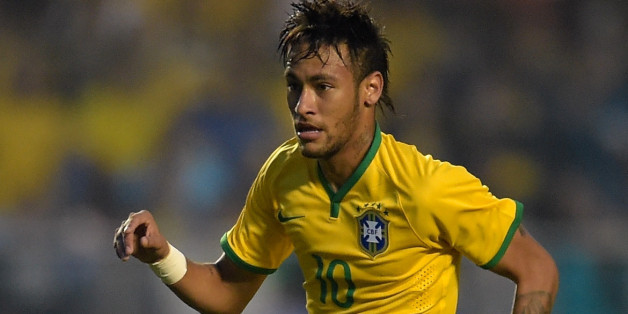 Ready or not, it's time.
With pomp and protests in seemingly equal measure, the 2014 World Cup has finally arrived. The 32-team tournament kicks off in Brazil with the hosts taking on Croatia at Itaquerao stadium in Sau Paulo on Thursday. In the first of the World Cup's 64 matches, Neymar and Brazil's star-studded national team will be in the spotlight, immensely talented and under immense pressure to deliver their nation's sixth World Cup triumph.
Brazil vs. Croatia
Sao Paulo, Brazil
Itaquerao stadium
KICKOFF TIME: 4 p.m. ET
TV: ESPN

Brazil, who won the Confederations Cup in 2013 on home soil, will have the skill and the support to make an early statement of its quality. But the band of one-name superstars won't get any cooperation from their opponents. Not satisfied with playing a supporting role in the opening extravaganza, Croatia is confident it can stun the Selecao.
CLICK HERE for live match stats
"I am sure and convinced that tomorrow this team can create a historic result," Croatia coach Niko Kovac said on Wednesday, via The Associated Press.
Regardless of the result, history will be made at Itaquerao stadium and the whole world will be watching.
STAY TUNED FOR LIVE UPDATES, PHOTOS, HIGHLIGHTS
06/12/2014 5:56 PM EDT
Brazil Survives
The final 3-1 score does not reflect the challenge Croatia posed to Brazil. The controversial penalty kick will be the story of the match as the hosts pick up a win.
06/12/2014 5:52 PM EDT
Brazil Scores!
Oscar makes a long run right down the middle of the field and manages to poke the ball into the back of the net. Brazil stretches the lead in the 91st minute.
06/12/2014 5:49 PM EDT
Neymar Off, Croatia Turning It On
Neymar has been subbed off. Croatia is pushing hard for a well-deserved equalizer in the closing minutes.
06/12/2014 5:43 PM EDT
Whistles And Confusion
Croatia had a direct chance but the linesman's flag was up after Olic contacted the Brazilian keeper. No goal. Brazil leads.
06/12/2014 5:37 PM EDT
Flying Luiz
Another chance for Brazil as David Luiz flies through the penalty area. His header goes wide but Brazil looks likely to add another goal before this is all done.
06/12/2014 5:33 PM EDT
WATCH: Neymar Scores From The Spot
06/12/2014 5:32 PM EDT
WATCH: Was This Really A Penalty?
06/12/2014 5:31 PM EDT
GOAL for Brazil!
Fred earns a controversial penalty for Brazil after light contact in the box. Neymar buries it after some fancy footwork before the kick.
06/12/2014 5:28 PM EDT
Brazil Sub
The diminutive Bernard comes on for the hulking Hulk.
06/12/2014 5:27 PM EDT
Skies It
Dani Alves takes the kick for Brazil from about 30 yards ands puts it over the crossbar.